A Nigerian man, Amaba Fred, who used to work as a hotel security guard has taken to social media to share his grass to grace story.
Fred who noted that no condition is permanent revealed that, some of the employees used to insult him because of his lowly position.
According to him most of the employees looked down on him but he refused to let their attitude bother him as he was using the job as a stepping stone to a greater height.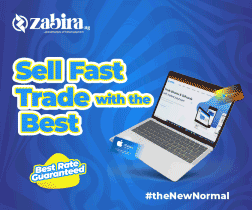 Recounting how he went from being a mere security guard, Fred noted that his current income can pay the monthly salaries of 5 or more of those who insulted him.
Taking to Instagram, he wrote,
"I once worked as a security guard in a hotel but we were seen as shit by most of the employees. Little did they know that I was using the job as a stepping stone. Yes, I lowered myself below them.," he wrote.

"Some even threw insults to my face like 'why cant you get a better job? How much can you give your wife for food? Will your children be well educated by this job? I hatebeing a security guard…"

"But today, the money I earn in a month can pay the monthly salaries of 5 or more of those who insulted me. No condition is permanent."