A Nigerian woman has reportedly filed for a divorce because she doesn't want to be controlled by a man who's below her educationally.
According to Twitter user @Abdullahiabba_ who relayed the incident, his cousin – the woman's husband – dropped out of school to support his wife's education and saw her through to the highest level of education, PhD.
However, after she bagged her doctoral degree, she said she can't continue with the marriage because she can't submit to a man with his level of education.
@Abdullahiabba_ tweeted,
"My Cousin Sameer had to drop out of school after marriage just to support his wife education due to her parents were not strong enough for that just for her to attain Phd and seek for divorce from him telling him she can't be controlled by a man who's not educated like him.
She can't be controlled by a man who's not up to her standards in terms of Education."
See his tweet below,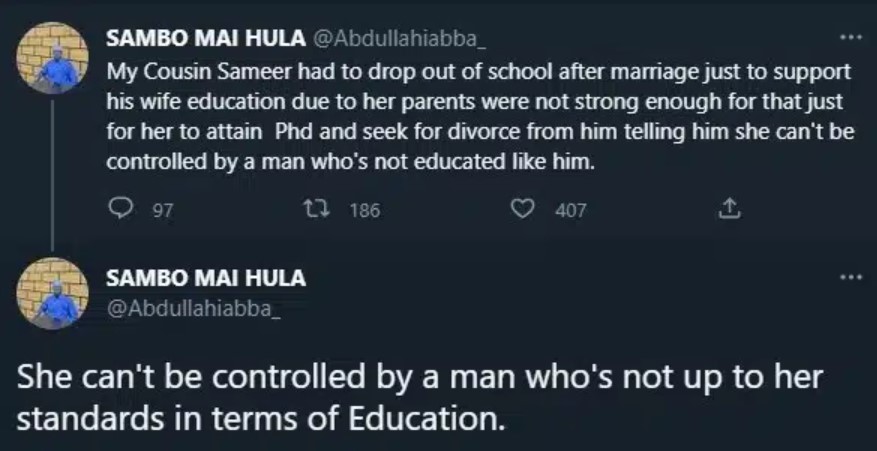 In other news, a South African woman has revealed why she turned down her baby daddy's marriage proposal after dating him for eight years.
Taking to Twitter to give a lengthy explanation, @Zizipho_Majama said she rejected his proposal because she was considering his finances and capability to cater for their family. ICYMI, read here