Cossy Ojiakor came hard on a physically challenged man, who attacked her for showing off her boobs on Instagram.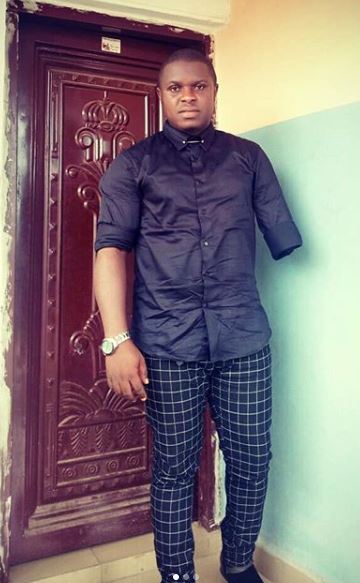 See their exchange below: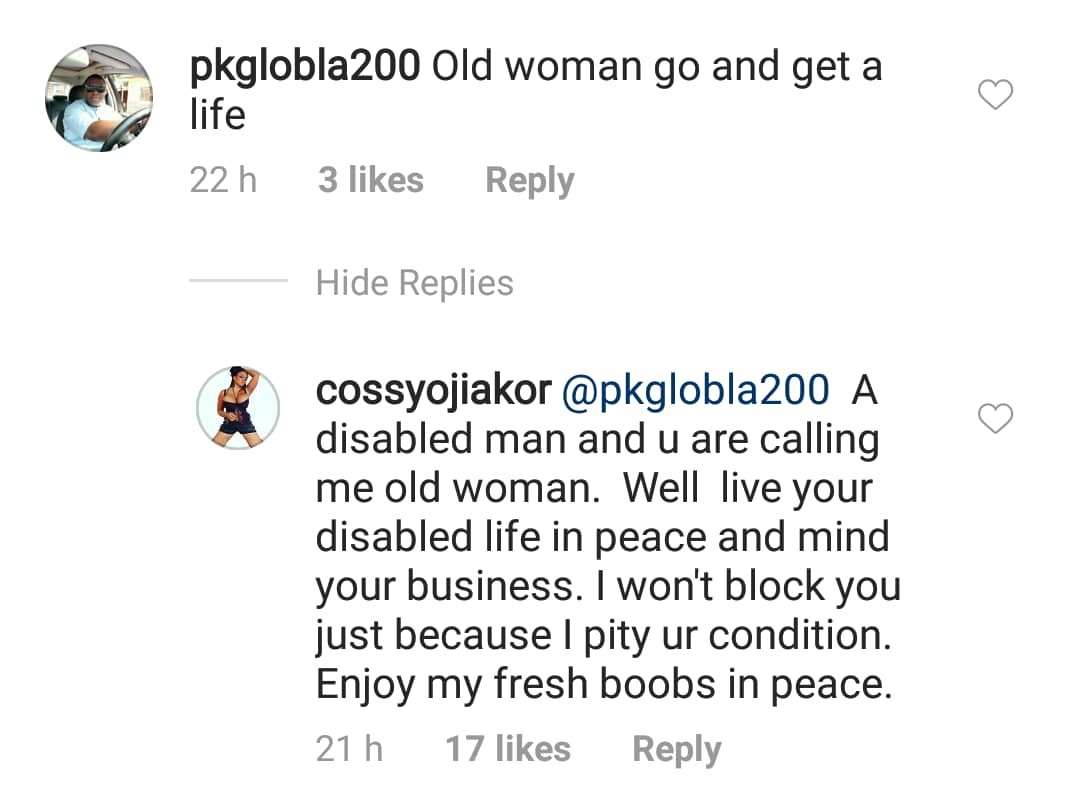 See their exchange below: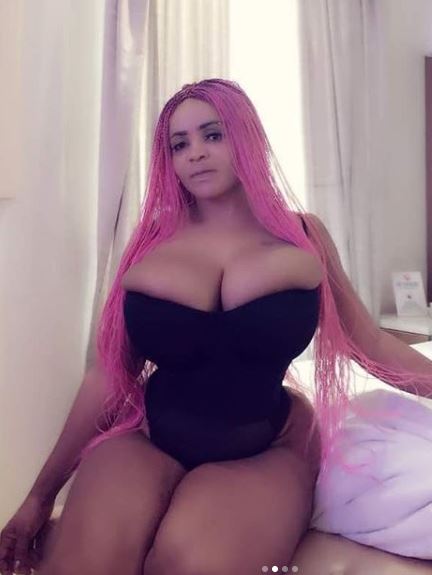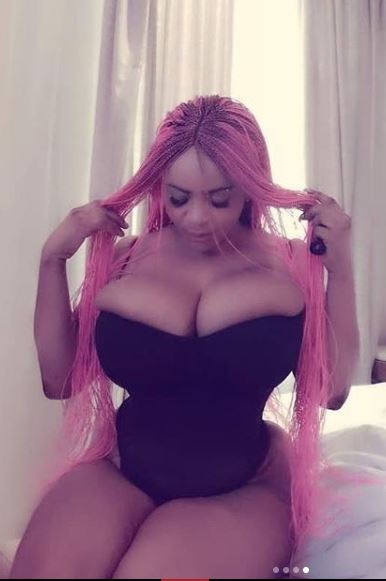 Meanwhile, Cossy Orjiakor has narrated how singer, Baba Fryo touched her boobs after much persuasion.
The actress made the revelation after she was spotted in the company of the singer at a comedy show hosted by Kenny Blind on Sunday, July 15, 2018.
In a video posted by Cossy on her Instagram account on Sunday night, Baba Fryo was spotted with Cossy announcing that looking at the actress' boobs is free but touching it will cost some Naira.
"Looking is free but touching will cost you.. Big money… Money. Money money," Baba Fryo had said in the video.