A Newly wedded Nigerian couple have taken to social media to share their unique love story which started from a mere kilishi conversation on Twitter.
The excited groom who took to the micro-blogging platform to share their story revealed it all started after he shared a photo of himself having kilishi for dinner and she jokingly replied, telling him that he likes food.
According to him, the conversation continued and he later promised her a food date. Months later they started dating and had their traditionally wedding 4 years later.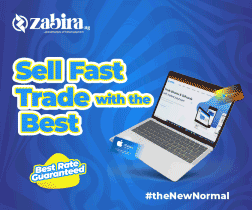 Sharing photos from their traditional wedding on the platform, alongside screenshots of their first 'kilishi' conversation, he wrote, "commuincado official: I love, I wifed her, now we are here".
Their story have stirred hilarious comments on Kilishi on social media. A Twitter user @doyincoco wrote, "To think I have plenty kilishi in the fridge".
Another Twitter user @mandemsugar wrote, "Kilishi and malt on my mind with follow come engagement ring".
@kestim wrote, "Kilishi is a match maker".
See more reactions below,