A video of a crocodile being sold at a market in Nigeria has surfaced online.
The animal was captured on camera by a Twitter user at a market where it was being sold. It was set out on a table with some fish.
The video apparently caught the attention of netizens because, while you can stroll into any market to buy fish, crabs, and other common sources of protein, it's extremely uncommon to see a crocodile being offered for sale in a typical market in Nigeria.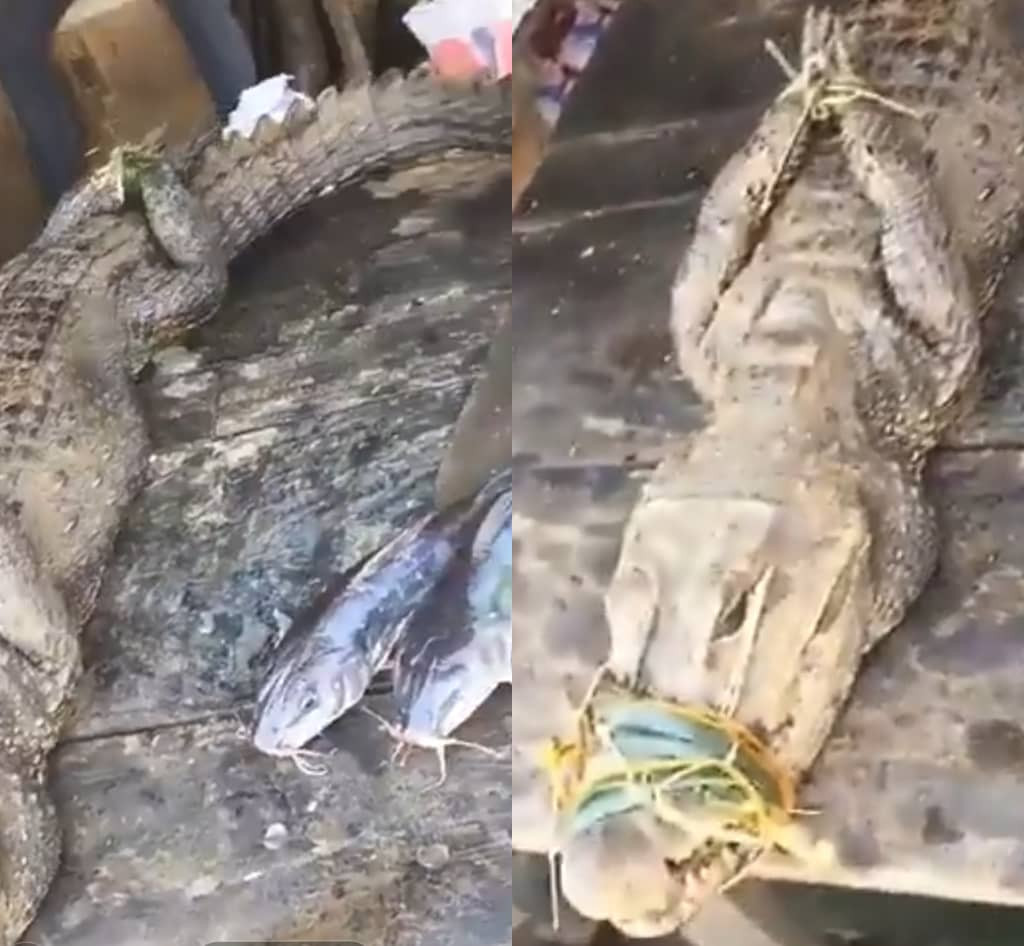 Watch video below,
Meanwhile, a while ago, a man was spotted hawking a huge crocodile in traffic at G.R.A Phase 2 area of Port Harcourt, the Rivers state capital.
Facebook user, Kingsley Ogar, who is a Sports Analyst with 91.7 Wave FM, Port Harcourt posted the photos on Tuesday afternoon.
In other news, diners at a popular restaurant in Lagos state were left disappointed after spotting a live centipede crawling inside the bowl of Isi ewu (goat head) they ordered.
The diners were at the restaurant to treat themselves to a bowl of sumptuous Isi Ewu, but unfortunately, they could not get themselves to eat the meal after spotting the live creature.
The disappointed customers recorded the centipede and shared the video online to warn other customers.
The incident reportedly happened in a restaurant in Ago, Okota area of Lagos state.