Big Brother Naija star, Cross went bungee jumping in South Africa and shared videos which captured the moment on social media.

The reality star whose hobbies are travelling and trying out new things is currently in South Africa and decided to try the bungee jump.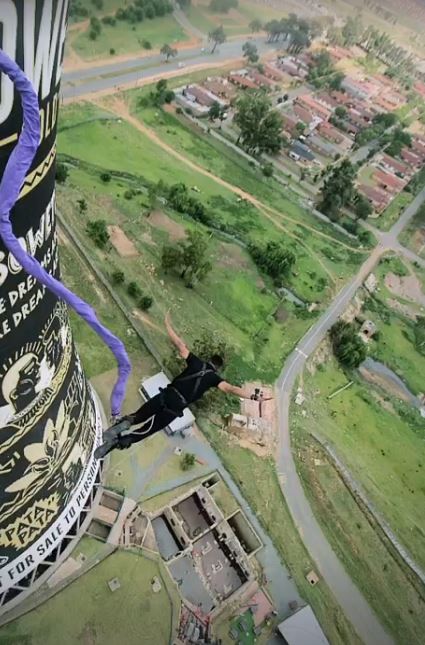 The video which was shared in social media showed the person self styled energy lord jumping from a great height while being connected to a large elastic cord.
Hilarious reactions have trailed the video since it found it's way to the internet. See some comments below,
@lina_eve44, "If na me Ata go don sapa mi lori, ino fit play this kind play with my life abeg".
@cindypeter87, "This cross is only after fun, partying, getting drunk and chasing girls. Try get something serious. At least one endorsement or venture into acting."
@.v.h.i.c.k.e.y._, "Which kind of bungee jumping is this one? Make he no hang for high tension o😂".
@fifeoflagoz, "Pesin wey hin mama dey pray for lossan loru😂".
@liciaaghaduno, "OMG!😱 , this looks scary n dangerous as f*ck😳, Have you guys also seen the video where Cross jumped over his car?😳, 😌jackie Chan still they learn work where Cross dey😩🤺😤".
Watch video below,