Nigerian dancehall singer and songwriter, Cynthia Morgan, has revealed why she no longer had crushed on guys.
Taking to her Instagram account, the singer shared her terrible experience with the last person she had a crush on.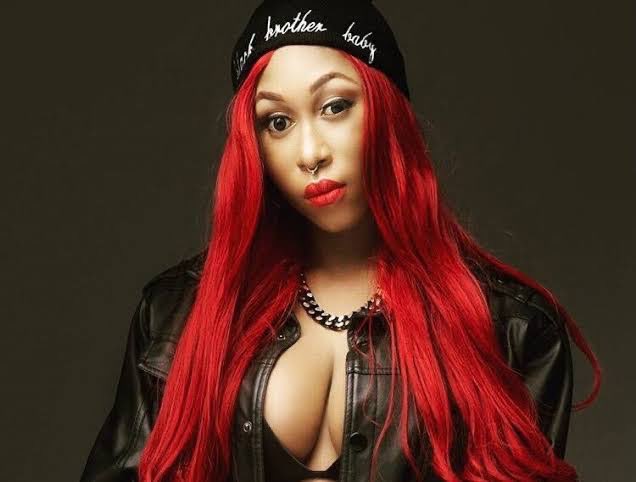 According to her, after staying a few days with him she realized he did not favor taking his shower everyday and the act repulsed her.
She wrote;
"I lived with my crush one time in his house for a week and I found out he was a once in 2days shower kinda guy. Since then I know better not to have a crush on anyone"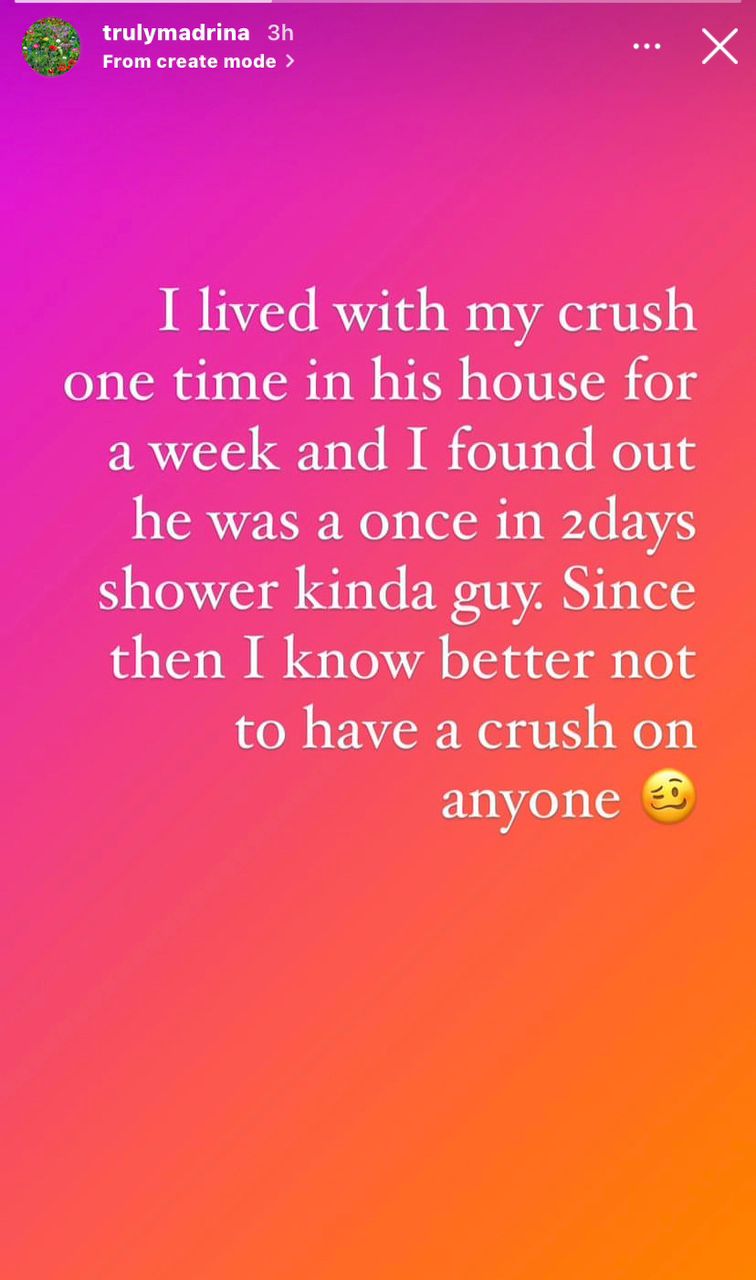 A while back, Cynthia Morgan gave up her lifelong dream of winning a Grammy award to become a prophetess.
The artiste recently claimed in a post that she was a prophetess by birth, but her family had always disputed it.
She claimed that growing up in a Jehovah's Witness household where it was believed that they were no prophets was hard for her.
Cynthia revealed that she ignored her gift until she was 25, and that was when she realized she was going nowhere.
In her words;
"I WAS BORN A PROPHET. BUT WAS BORN INTO A JEHOVAH WITNESS HOME. AND THEIR BELIEVE IS THAT JESUS WAS THE LAST PROPHET SO THEY DON'T BELIEVE THERE WILL BE PROPHETS TILL THE 2ND COMING OF JESUS CHRIST. THIS WAS ALSO MY BELIEVE AT THE TIME. SO I KEPT MY GIFT TO MYSELF. ONLY MY IMMEDIATE FAMILY KNEW ABOUT IT.
AT 16 I WENT INTO MUSIC THINKING MY GIFT OF PROPHECY WAS A FLUKE THINKING IT WILL STOP. AT 25 I REALIZED IT WASN'T GOING ANYWHERE. I STRUGGLED WITH GOD BEGGING HIM I HAD TO WIN A GRAMMY BEFORE I ACCEPT MY CALLING PROPER.
SO FAR I HAVE REALIZED I AM WASTING MY TIME. THIS IS ONE OF THE MAJOR REASONS I WITHDREW FROM THE PUBLIC EYE."