Families who lost their loved ones in the ill-fated Dana Air crash of June 3, 2012, have taken to social media to honour them.
Friday, June 3, 2022 marks 10 years since a McDonnell Douglas MD-83 aircraft, belonging to Dana Airline, crashed in the Iju Ishaga area of Lagos, killing all 153 passengers on board and six others on the ground.
A legal practitioner and former governorship aspirant in Imo State, Ike C. Ibe, who lost his wife, Nancy Echendu, and daughter, Uzoma Jennifer, took to Facebook on Friday to pen a touching tribute to them.
"TEN YEARS IN THE CLOUDS. It's exactly ten years today since my dearest wife Nancy and my loving daughter Jennifer transited into heaven. We still don't question God and we won't. It's still a miracle that we found the strength to keep faith. Jessica and I, and the entire Ibe and Okwulehie families keep wondering what hit us. May God continue to be in absolute control. Nancy and Jennifer, Ora pro nobis". He wrote.
A family member of a U.S-based Nigerian woman, Maimuna Anyene, who died along with her husband, sister, her four kids, two cousins and her mother-in-law, also paid tribute to them.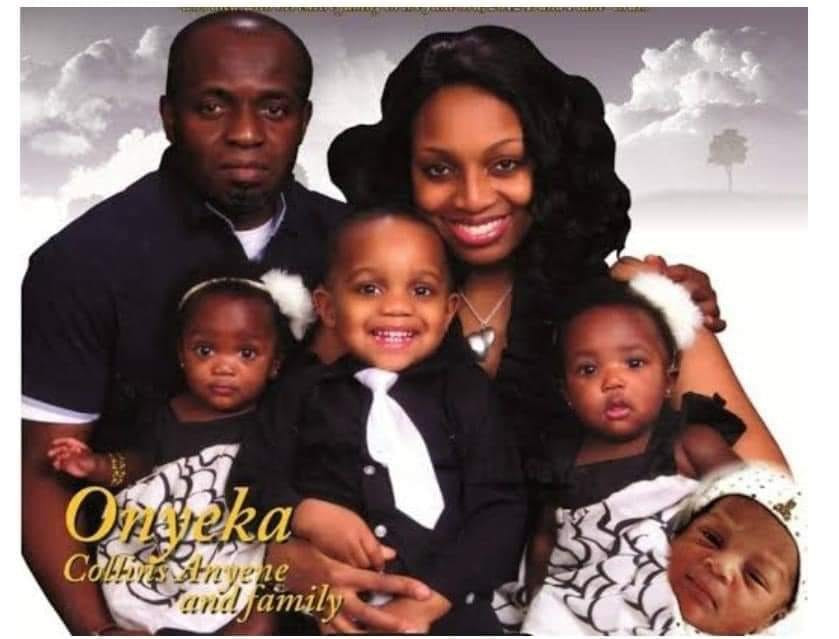 "In Loving Memory Of Bro Onyeka Anyene and Family. A man with a good heart, loving and caring for all the family members. Whatever I am today it all started with Him. I remember him every blessed day in my life. He was always there for me. I remember when he always see my calls in the 15 mins I will receive an alert and he will tell.me not to tell anyone. He was a wonderful man. He carried everyone in the family along. Oh, death is wicked.

"The advice he gave me keeps me going till tomorrow. He was the best in the Anyene family. I will never forget all he has done. I will continue to respect his name even at he's death. I know he's in good hands with God. My hero, keep resting in the Abundance of God with your loving family. I love you all. We love you but God loves you more", Nkechi Anyene wrote on Facebook.
A young Nigerian man, Mike Ngala also honored his father who died in the crash.
"DANA PLANE CRASH JUNE 3rd 2012. It's exactly 10 Years since DANA PLANE CRASH took your life…. I wish you were alive to see what your Son is gradually turning into, the legacies you left speaks for you and I'm eventually stepping into those footprints you left for me to fit in….God has been faithful over the years…. We'll forever miss you DAD…. Rest on DADDY. he wrote.