Nigerian actress, Erica Nweledim has replied  a troll who made an unflattering comment on her post.



The reality tv star had earlier posted a video of herself carrying a pot of food to celebrate her newfound culinary ability when the troll dropped a nasty comment under the video.
Watch the video here:
— Erica Nlewedim⭐️ (@EricaNlewedim) October 30, 2022
This video attracted a lot of unnecessary comments from netizens till Erica decided to stand up for herself and make a scapegoat of someone.
See the comment here:
"It's the opening legs for me, bring me Ericussy
Her face card is tremendous tho, her smile is goated
I saw what she was doing at 0.01 then she smiled with that Posture, she thinks we don't know her game.
E sha Enter"
Read Erica's replies here:
"Your mum is definitely ashamed of all children she ended up with you smh
Whoever is dating you or married to you must be going through it! you're the leftovers even rodents refuse to eat, you as an adult have failed yourself. All you attract is pity cos you can't even see your decline

I won't block you because I want you to see my tweets, remember that you are the one who called problems your way!
You have made your bed of needles, you must sleep in it and enjoy your torn flesh!

One day this will be done to you by a fellow man you have no interest in so you can understand more clearly this also applies to the other useless men who support things like this

If you don't stand up for yourselves ladies! Twitter Men will harass you and expect you to even apologize to them for not enjoying it! Learn self defense! Physical and mental defense against wicked men!"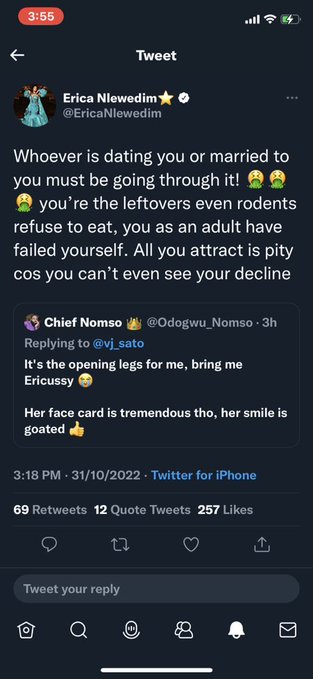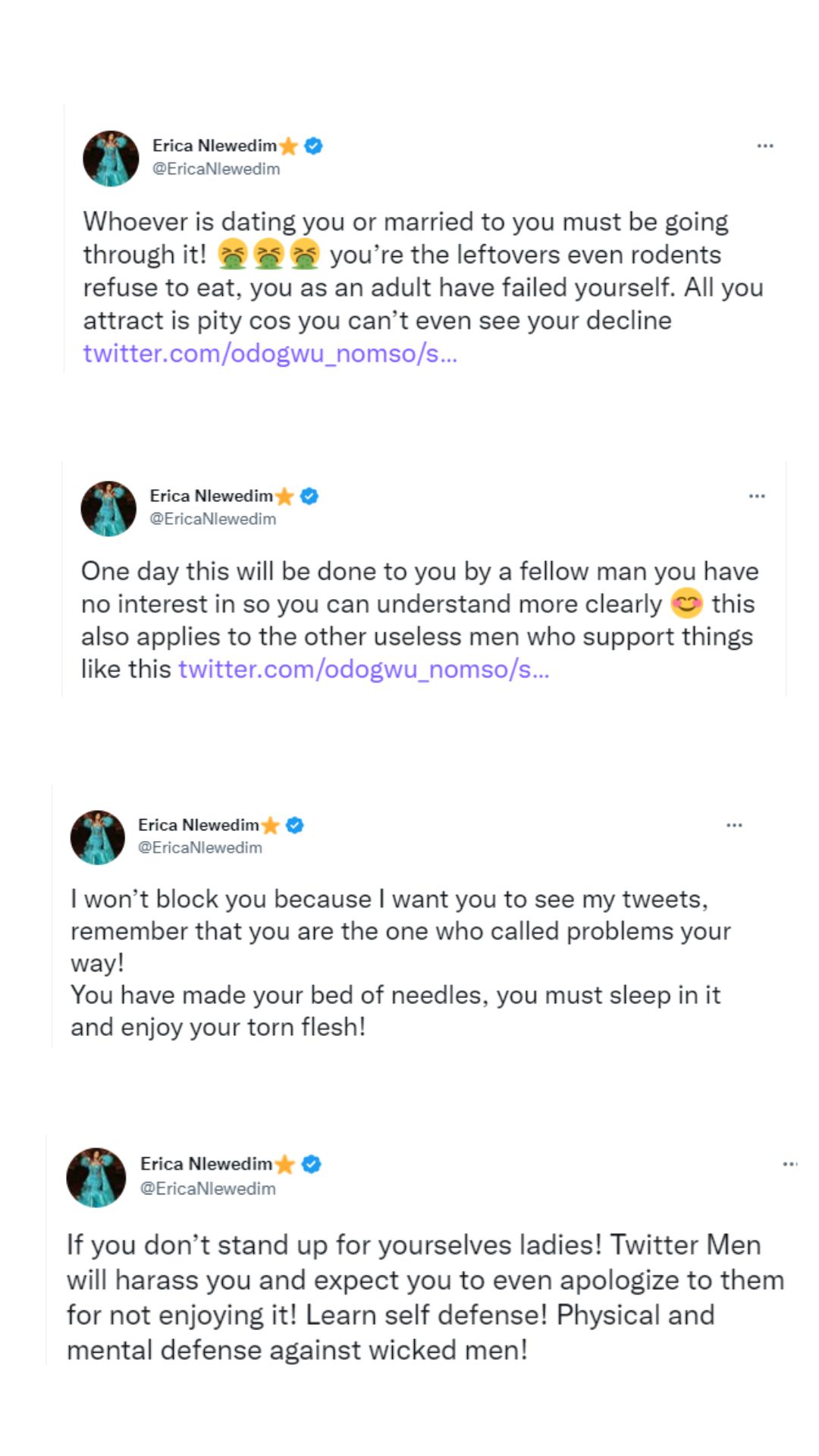 The Twitter user later realized his wrong and duly apologized as he said he didn't mean to sexualize her.