A judge in Osun State, Justice A. O. Oguntade, at the state High Court, Ede, on Thursday barred journalists from covering the divorce proceedings involving millionaire businessman, Deji Adeleke, and his estranged wife, Teju.
Adeleke, who is the Chancellor of the Adeleke University, is the father of popular musician, Davido. PUNCH reports he was present in court on Thursday but the estranged wife was not when journalists were chased out.
Oguntade had on Monday, November 16, prevented journalists who were present at the court by
chasing them out of the court room.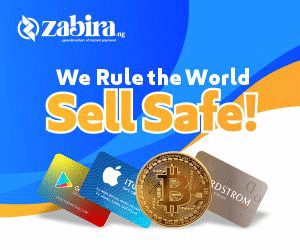 The judge again on Thursday asked journalists present in the courtroom to go out before the proceedings started.
On entering the court, Oguntade said:
"Journalists present in this court should go out. I repeat, journalists present in this court should go out now."
The judge asked his orderly to escort the journalists out and the orderly relayed the order to the senior police officer, Adeoye Yekinin, who led a team of armed policemen deployed in the court for the divorce case.
The police officer, however, was polite in carrying out the order as he pleaded with the two journalists including their correspondent to vacate the court.
The armed policemen waited patiently for the journalists to leave before they returned to the entrance of the court.
Some of those present in court expressed shock over the heavy presence of armed policemen.
One of the lawyers present in the court for another matter said one of the parties involved in the case did not want publicity.
Counsel for the estranged wife, Mr. Kemi Pinheiro (SAN) , had during the proceedings on Monday accused the judge of bias.
Despite the allegation, Oguntade ordered journalists out of the court and instructed his orderly to ensure they were chased out of the court.