A Nigerian Guy, Lifeoftomson Seun has been reportedly stabbed to death by his girlfriend, Adesuwa whom he wished a happy birthday just 3 days ago.
Seun Celebrated his girlfriend, Adesuwa on Facebook, on the 13th of October by writing: "Baby, on your birthday, I pray that you get whatever your heart desires. May this special day of yours bring with it God's blessings and love into your life. … I LOVE U"
This is coming after, a 15-year-old girl, Slimzy Jay committed suicide with a rat poison, Sniper in Delta State.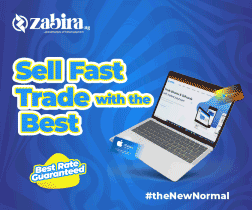 Details as to why Adesuwa stabbed her boyfriend, is quite sketchy right now, we just just told by a source who lives in the same area, Egbeda, as them, that they were both arguing, when Adesuwa pulled out a knife and stabbed him.
We are trying to get more details, and it'd be posted once we get the full details. But what we know right now is, that Adesuwa has been arrested.
Below is a tribute by one Lizzy Martins Esosa;
Rest in perfect peace Lifeoftomson Seun Only God knows Wat happen as good as u both look who would av thought she is capable of stabbing u in the chest no matter what might av transpired …R.I.P my dear fwend till we meet again
Another tribute by one Pretty Chandelier reads on Facebook:
You were one of a kind ,,,, you were very sweet and soft hearted ,,,, I remembered how u came to check up on me and we laughed together ,,,, your love and respect towards me was so strong ,,,,I remembered how you told me I was the only girl that knows when you lying ,,, you always called me psych cause of our we rolled ,,,,, you steal glances at me even when I am not looking ,,,,, you wished we were more than friends but cause of her you stayed strong. Tomide I lost you today this to the cold hands of death untimely but I want you to know that I love you but God loves you more ,,,,continue to rest in the blossom of the lord …… Forever in my mind. Lifeoftomson Seun