A differently-abled Nigerian pharmacist, Blessing Mary Ocheido, has shared how she was denied an opportunity to study in a Nigerian university, because of her condition.

Recounting the struggles that comes with being physically challenged in Nigeria, Blessing, a disability rights advocate, accused Madonna University of rejecting her application in 2008 despite her stellar performance at the interview.

However, Blessing is now a United Nations Youth Steering Committee member on Beijing+25, an Enterprise for Peace Scholar and a 2021 One Young World Ambassador, and her successes have garnered numerous awards for her over the years.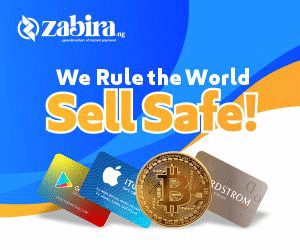 Sharing her experience in a lengthy Facebook post, she wrote,
"In 2008, I applied to study pharmacy at Madonna University and I was turned down owing to my disability despite my stellar performance at the interview," she wrote.

"They told my mum (whom I went with) that being mobility challenged, I will not be able to participate in their compulsory Saturday morning exercises so there was no place for me at the institution.

"I remember when we left and how my mum cried her eyes out and told me not to worry. That I was too good for them. Anyway, I eventually got my pharmacy degree from Ahmadu Bello University, Zaria.

"Even then, there were people who did not want me to graduate as they simply didn't see why I, as a person with disability, will dare to aspire to a prestigious course like pharmacy. Why not Home Economics or simply sit at home and be at the mercy of my family members' kindness

"Why did I even dream of financial independence as a girl on a wheelchair? Omo, I don suffer for this Naija sha. But seriously though, why are most Nigerian institutions so discriminatory against persons with disability."