Denrele is known for his unique fashion style and personality. The Eccentric TV presenter and Entertainment Personality is also known for his high heeled shoes. His Style has been described as "punk and fun"
We all heard the news when he fell from a stage at a fashion Runway in Port Harcourt.
As a result of this, He had to change his shoes, he stepped out in men shoe and guess what?? It is flat!! He stepped out in flat Louboutin Stilettos shoe. I'm sure he must have felt weird in the shoe.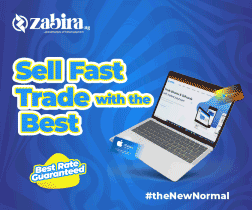 He took to instagram to upload this picture, See what he said below..
Right after the most-buzzed-about-forward-slash-most-reposted-DENRELE-FALL, I had to strut back on the runway in FLAT SHOES!

Since I can't concentrate in FLATS…I had to walk the walk, f**k d pains and strut my talk! It was a walk to deafening applause!

B**ch is bad like dat!

Hey…your life is a runway…walk your true walk. People will forever stare. Make it worth their while.