Media Personality Denrele Edun who recently revealed the reasons why he didn't get to marry his ex-girlfriend, Yvonne, has taken to social media to talk about his relationship with popular blogger, Linda Ikeji.
The popular OAP shared an old photo of himself and the blogger and disclosed how Linda always helped him with cash anytime he goes broke, way back in the University.
He added that Linda Ikeji is one of the most outstanding personalities that have affected him in life.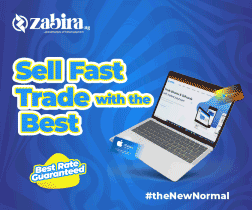 He wrote:
"#FlashbackFriday to 2nd Semester Exams with @officiallindaikeji in Unilag where we had just cremated an English Major course. This was in 2002. But the real reason I'm posting this picture (Linda actually wanted it in Sepia mode even though I wanted it in colour) is to hail my Day1! LINDA IKEJI is still one of the most exquisitely amazing women I have had the utmost blessing of knowing!
Just after class and exams, Linda wil grab my Higher Education note and slip money in the middle; She always knew when I was stuck (which was everyday, anyways) and if I couldn't afford Campus shuttle from Education Dept to Main Campus, she will walk the entire length with me…In neck breaking stilettos! Before we took this picture, someone made a joke about my fake TShirt right in front of the Arts Faculty. Saying i was always wearing fake sh*t and stuff…And I should get a life. Linda looked the person up and down, flipped her long braids over her shoulder and told me to be grateful for the gift of LIFE! Life is a series of thousands of tiny miracles. Notice them."