A Kenyan man, identified as Rajab Abdul, has been left heartbroken after his wife abandoned him after their business crashed.
The father of two revealed that he once forgave his wife after she cheated on him, but she abandoned him at the first sign of trouble.
Rajab said when he and his wife first married, they had a wonderful relationship. He said they started a fruit business that was very successful and eventually opened a fast food restaurant.
However, during the COVID-19 pandemic, their business took a hit, putting a strain on their marriage.

"I remember one day I asked her if she had weighed the meat that was delivered by the supplier to confirm if we were paying for the amount ordered. She got so upset and attacked me with a knife. She cut my leg. I still have a scar to date. I forgave her," he said.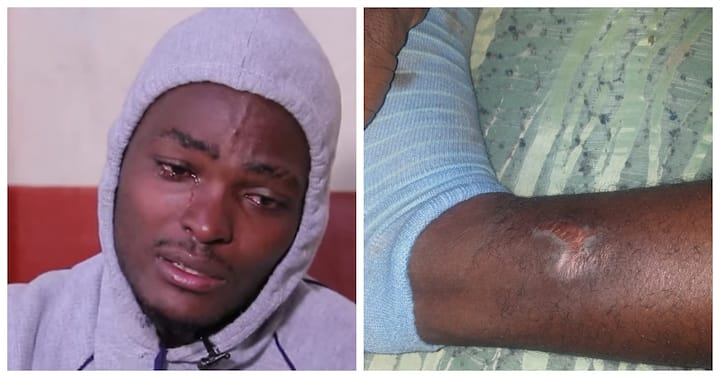 Their business continued to decline, and he was forced to look for work outside of town in order to support his family.
He claimed that on one occasion, he returned home earlier than planned and fdund his wife in bed with another man.
"I could not believe it when I saw them on my bed. It hurt so bad. I forgave her because I knew my children would suffer if we separated." he said
He said he chose to forgive her and they continued living together after she promised to stop her philandering ways.
However, he was taken aback when he returned from work to an empty house. His wife had carried everything in the house, including his clothes.

"I don't know what I did to deserve this. It is very painful. I cannot stop thinking about my children. I don't want them to grow up without me. I would like to tell her to remember that our children need their father even though she no longer wants to be with me," he said with tears rolling down his eyes.