Popular Nigerian singer, Temmie Ovwasa better known as YBNL Princess has taken to social media to reintroduce herself as the devil's father.

The music artiste who never fail to publicly admit her sexuality, and stance on religion shared a photo of herself on Instagram with the caption, "Portrait of a woman who has fallen from grace and into the hands of evil."

However, an inquisitive fan who wanted to sure of what the caption meant, asked for clarity.
The fan wrote, "So basically you are the devils child now."

Meanwhile, Temmie seized the opportunity to correct the notion that she's the devil's child, but rather the devils father.
In her words, "I'm her Daddy."
See screenshots below,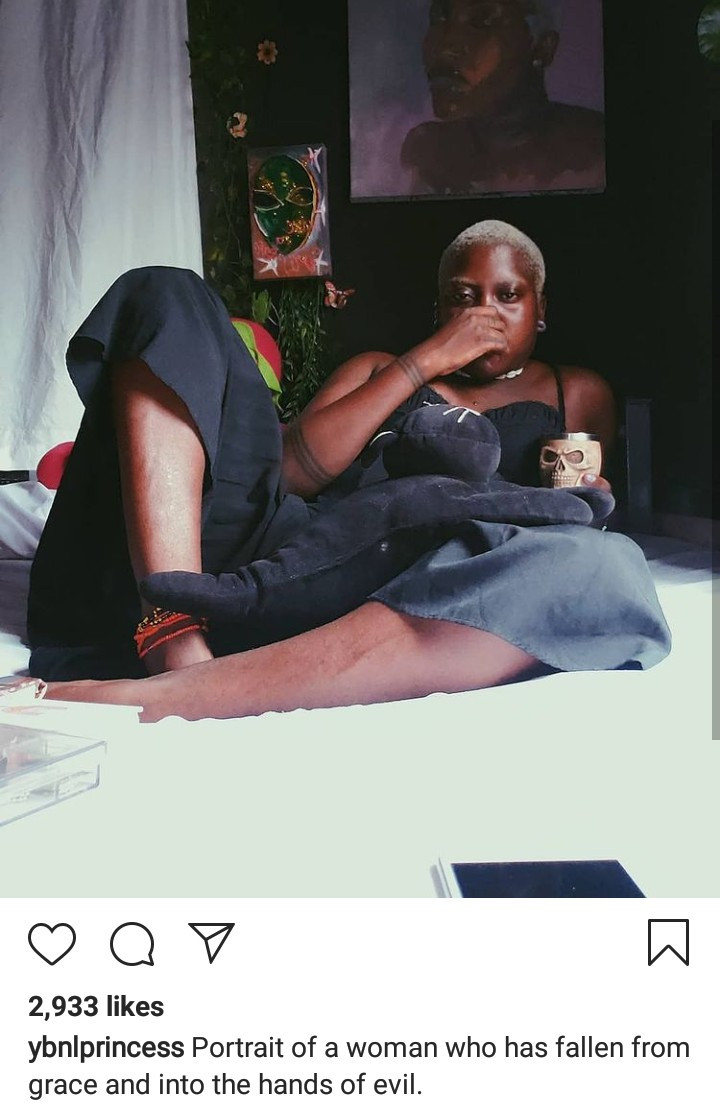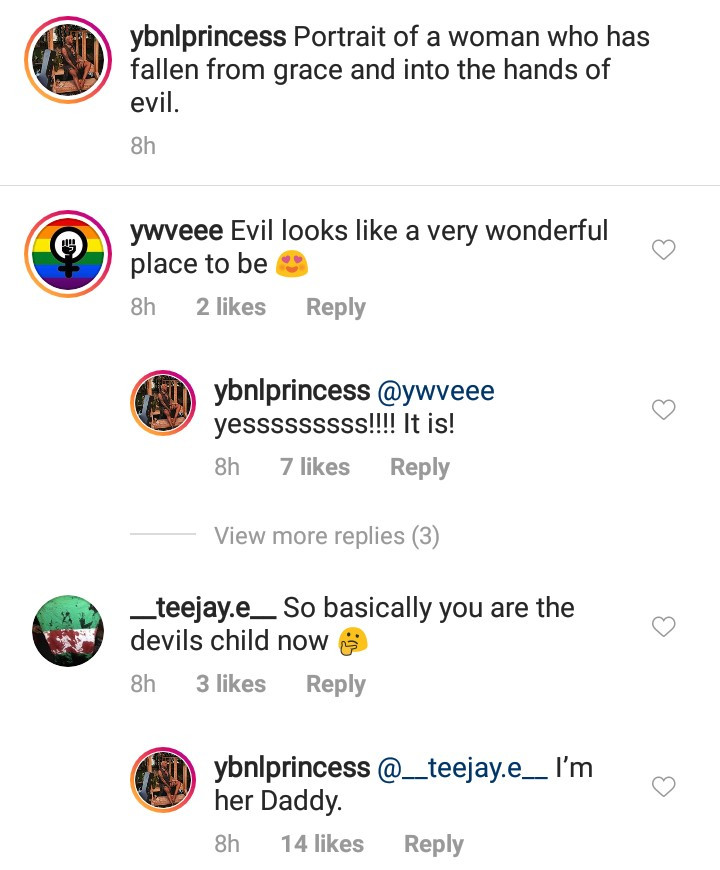 Recall that, the princess was recently spotted at the lesbian and gay gathering which held in Lagos.
Gay rights activist, Amara The Lesbian shared a video documentation of their hangout on microblogging platform, Twitter with the caption,
New Video Alert Police cars revolving light
Lesbianing in LAGOS and our very own GAY church! |Pt 2
In the video, Temmie was seen in a room with other members of the LGBT community having a conversation about the challenges they face being homosexuals.
Temmie Ovwasa, who describes herself as a Feminist witch, also shared a picture of the gay gathering on her Instagram page.