Popular socialite, Toke Makinwa has spoken up to defend Lilian Afegbai who was bashed online after showing off her newly acquired Birkin bag worth $22K.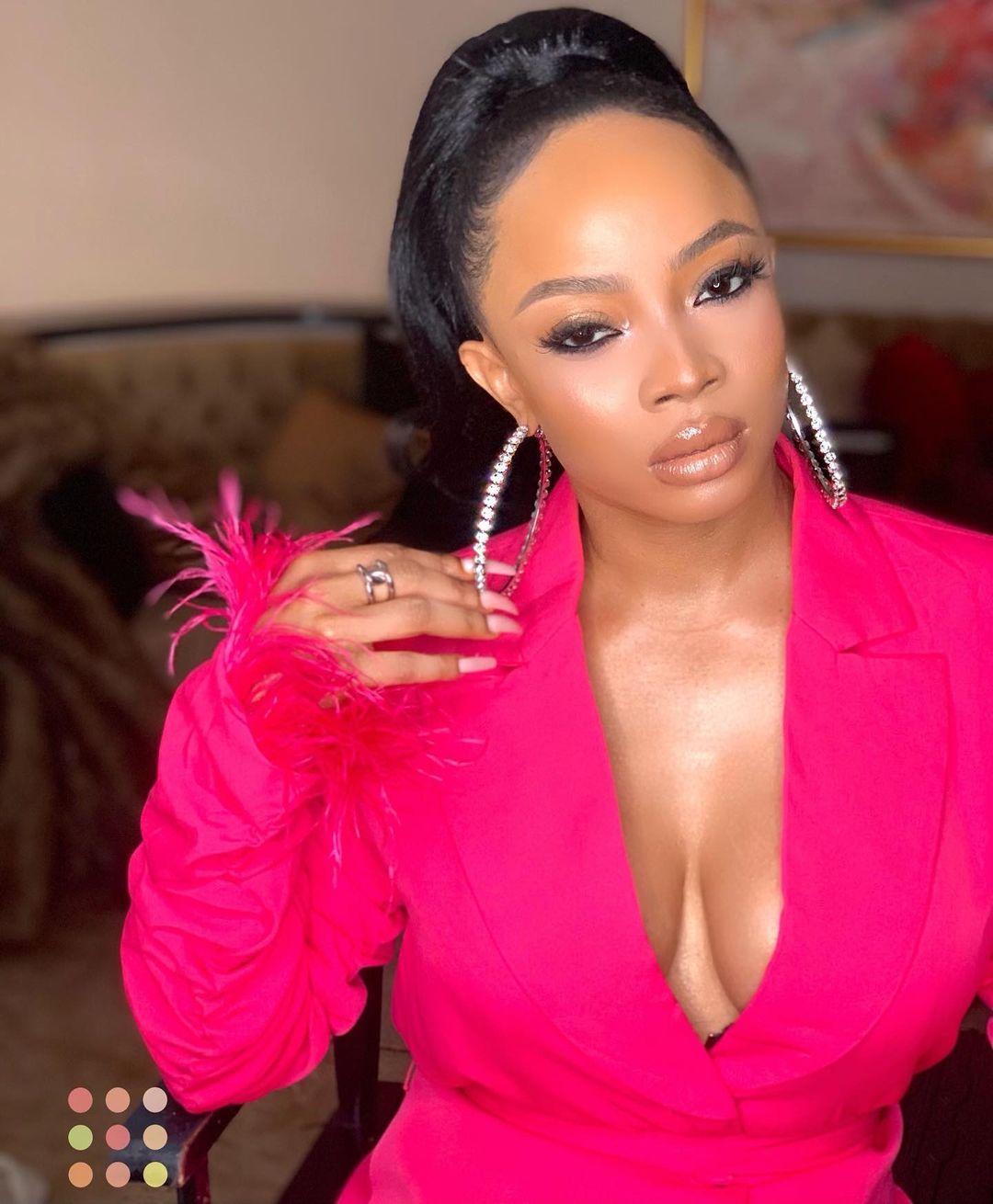 The actress had taken to Instagram to showcase the pink bag and purchase receipt. However, while some applauded her for spoiling herself with the luxury bag, others castigated her for splurging that amount on a single bag while she is still living in a rented apartment.

Toke Makinwa has in a series of tweets defended the attacked actress. The OAP asked people to stop the habit of dictating how others should spend their money.
She noted that people have different priorities and if buying a luxury bag makes them happy, they have the free rein to do that as long as they are not begging for money.
Read her full post below,
"I hope we grow in our minds and learn to stop dictating how people choose to spend their money. it's really disturbing like who made you a finance god? If someone wants to blow all "their" cash on whatever they decide to, let them. So long as they not asking you for handouts.

It's another way of putting people under unnecessary pressure, like how can you say why did she buy that bag when she still pays rent? There are many guys popping new cars and still paying rent and no one is telling them what they should or should not spend their money on.

Let people breathe, If a bag is what they wants now let them buy it, for some it might be jewelry, cars etc, a grown adult should be financially wise to know to make their own choices, if they go broke, it's on them. So long as they not begging you for money, let people live.

Same with pressuring people to settle down, have babies, move out of homes… etc. Everyone has their own journey and your standard is not the blueprint. Some people achieve at 19, others at 60, it is not a race of who gets there first, first to buy na him buy old model.

I once also saw life from a place of lack and frowned on so many things cos I couldn't fathom some ideas because I wasn't earning that much. Today I judge myself first, make that money first before you judge anyone.

People have different priorities, theirs is not wrong, urs is not right. We are all adulting together. Pls don't use conservative people as yardstick, they might wear a 5 dollars shirt but spend money acquiring planes, vacations, things that you'll also think is a waste of money

Thank you all for coming to my TedTalk ok bye"
I hope we grow in our minds and learn to stop dictating how people choose to spend their money. it's really disturbing like who made you a finance god? If someone wants to blow all "their"cash on whatever they decide to, let them. So long as they not asking you for handouts,

— Toke Makinwa (@tokstarr) December 1, 2020