A viral video has captured the moment a 6-year-old boy was getting lap dance from a half-naked stripper.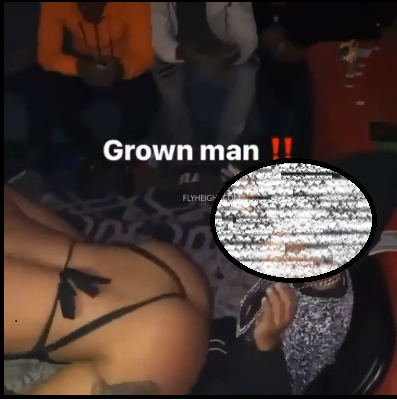 The video which has been tagged "inappropriate" by netizens showed the yhe presence of several adults, who all appeared to be enjooung lad spraying $1 bills on the stripper and spanking her behind as she twerks for him in tying the display.
It was gathered that an older relative of the young boy brought him to the underground strip club to "have fun".
According to the report by MTO, the incident allegedly took place at an underground strip club in New York City as all legal strip clubs in the city are currently closed because of the COVID-19 lockdown.
Watch video here