Don Jazzy is in the Big Brother Naija House, and in his usual self, he's brought light into the house!
The President of Mavin Records will be the Task Master for the Indomie Noodles Task, where the winner will win N5 million naira.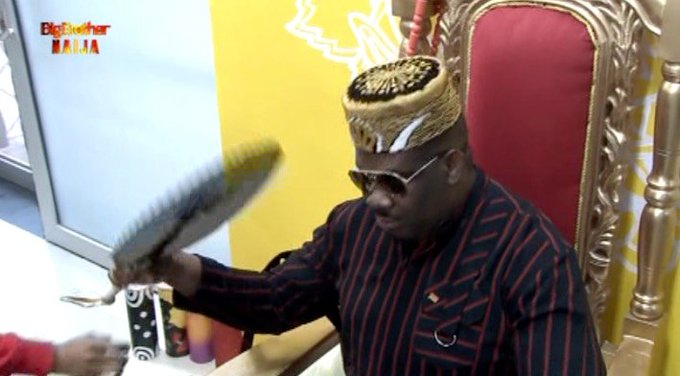 In case you missed the moment Jazzy stepped into the house, here's the video, which also includes the moment he bowed for Seyi Awolowo, the grandson of the great Obafemi Awolowo.
The moment @DONJAZZY stormed the #BBNaija house…@Symply_Tacha pic.twitter.com/XBN0UAT82O

— Nighalo (@Nighalo) September 7, 2019
After the Bet9ja Friday Arena Games, the Pepper Dem Gang decided to cruise. What started as fun later turned to a heated argument and we were in for the spice.
Drinks Haggling
Omashola was practising his haggling skills with Cindy. As if he was in a market in Warri, he told her to give him her drink, "I will give you 30." After this, he went ahead to collect the drink from Mercy, not paying a dime.
The Surprise Gift
For serving their Wager loss punishment well and giving the House a good scrub, Team Legends were rewarded with plates of pepper soup and bottles of drinks.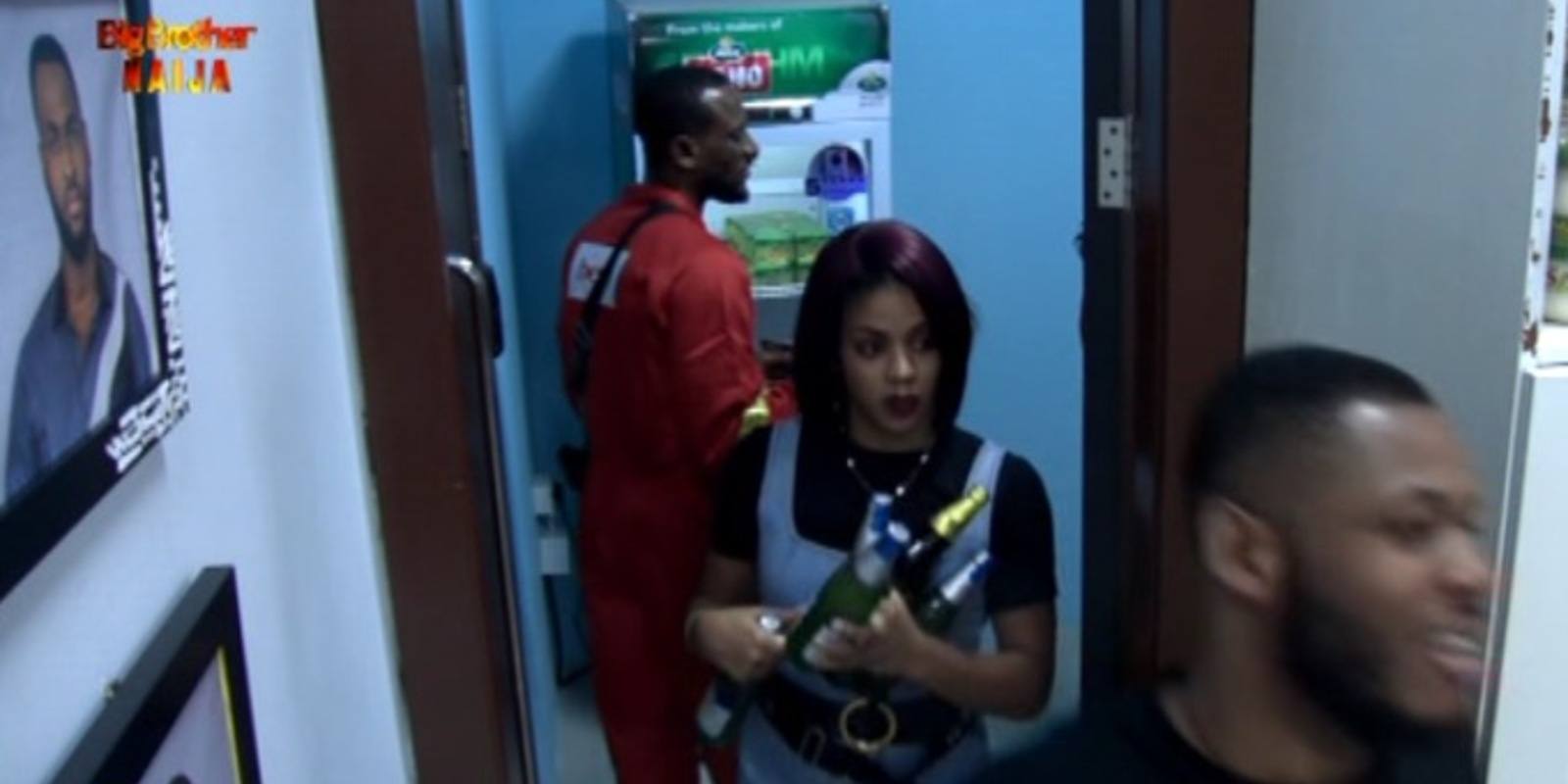 On Generosity
We don't know if we should call it a strategy but Team Legends did not mind sharing their drinks with the other Housemates. Tacha, Venita and Khafi oversaw the sharing with Venita taking her time to see that no Housemate took more than one drink. In spite of this, Mike made away with two drinks. On another note, remember Seyi and Tacha had a little quarrel and he and Khafi too were not on good terms because of the Veto Power decision. So it was not surprising to see Seyi signalling Elozonam to help him get his own drink.
Booze Inspired Energy
They probably had too much to drink. The way Mike, Frodd and Omashola were restlessly going about the room discussing Cindy's favourite movie, you would think it was part of the day's Task. As this went on, Tacha And Khafi felt unconcerned as they continued with their cooking in the kitchen. Gradually, Tacha's love for the kitchen is beginning to affect Khafi too.
Handband Wahala
Omashola felt offended that Mike would see nothing in throwing the team's hand band in the trash. We don't know whether to call this patriotism or Omashola was simply in the mood to call Mike out. Frodd and Khafi also backed Omashola up with Khafi telling him what he did was wrong and asking whether or not he was drunk.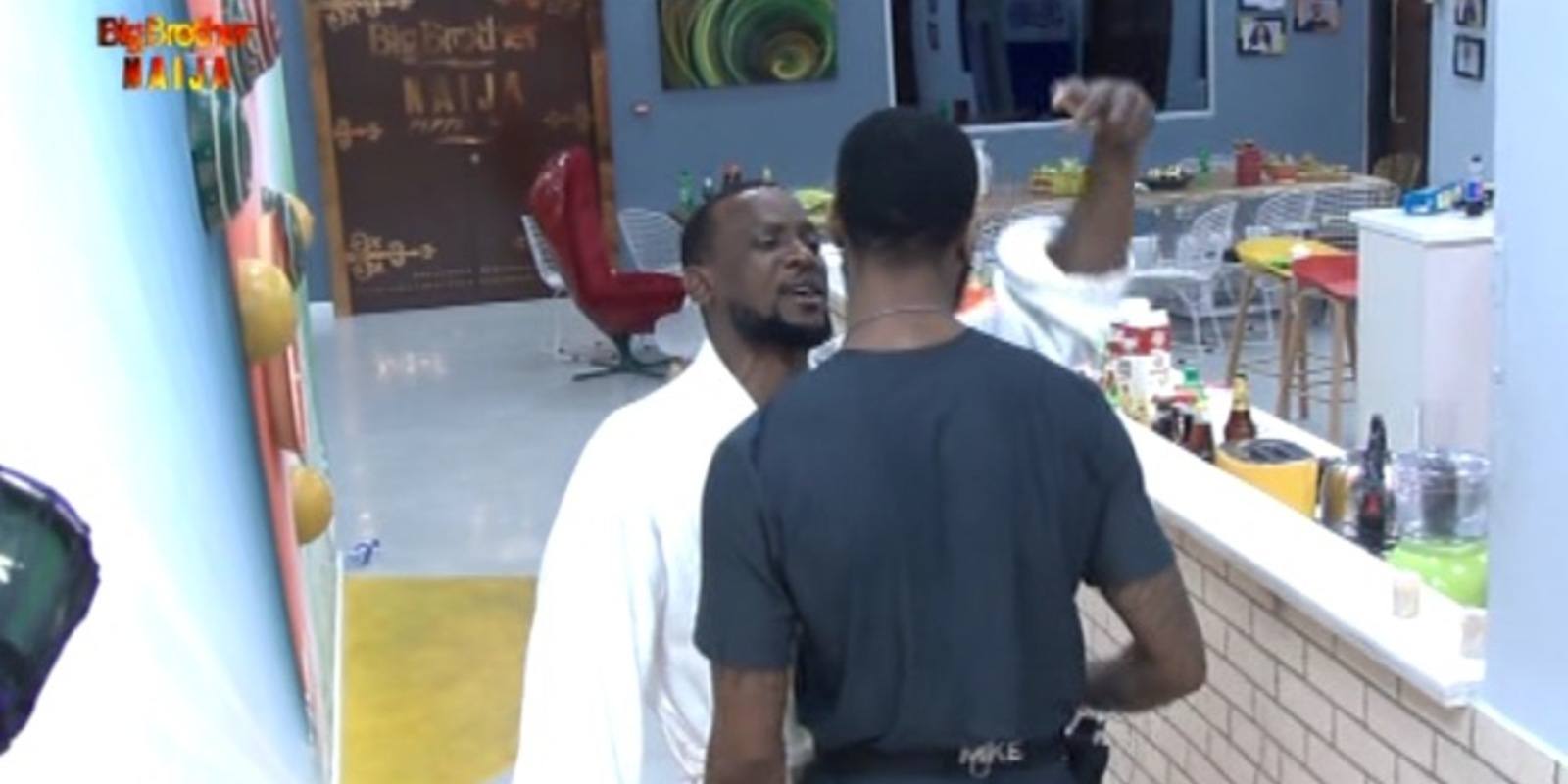 While it is not a tradition of the Pepper Dem Gang to stay awake this late when it is not a Saturday night, the way they were so fired up giving us vibes leaves us wondering how much to expect after the Party.