Crossdresser James Brown's sister, Gracious, has taken to social media to call out her boyfriend, Believe.
Gracious, during a recent live session on Instagram, accused her boyfriend, Believe, of assaulting her and allegedly trying to rape her friend.

According to her, Believe, despite being in a relationship with her, made moves on one of her friends and allegedly tried to rape her when she rejected him.
She went on to share a photo showing marks on her arm and claimed that her boyfriend inflicted injuries on her when he beat her up.
Lamenting her ordeal at his hands, she wrote,
"Because I don't use to talk don't think am a fool Don't talk don't talk don't talk am like this please don't let me take you down please just go and take your words back because if I start with you nobody will beg for you am not a fool am keeping silent don't mean am a fool 000 I do mind my business on this app I have never fight with anybody I use to stay my own."
"Stop calling me to beg believe, u don go ur live Mk we just go the court", she added.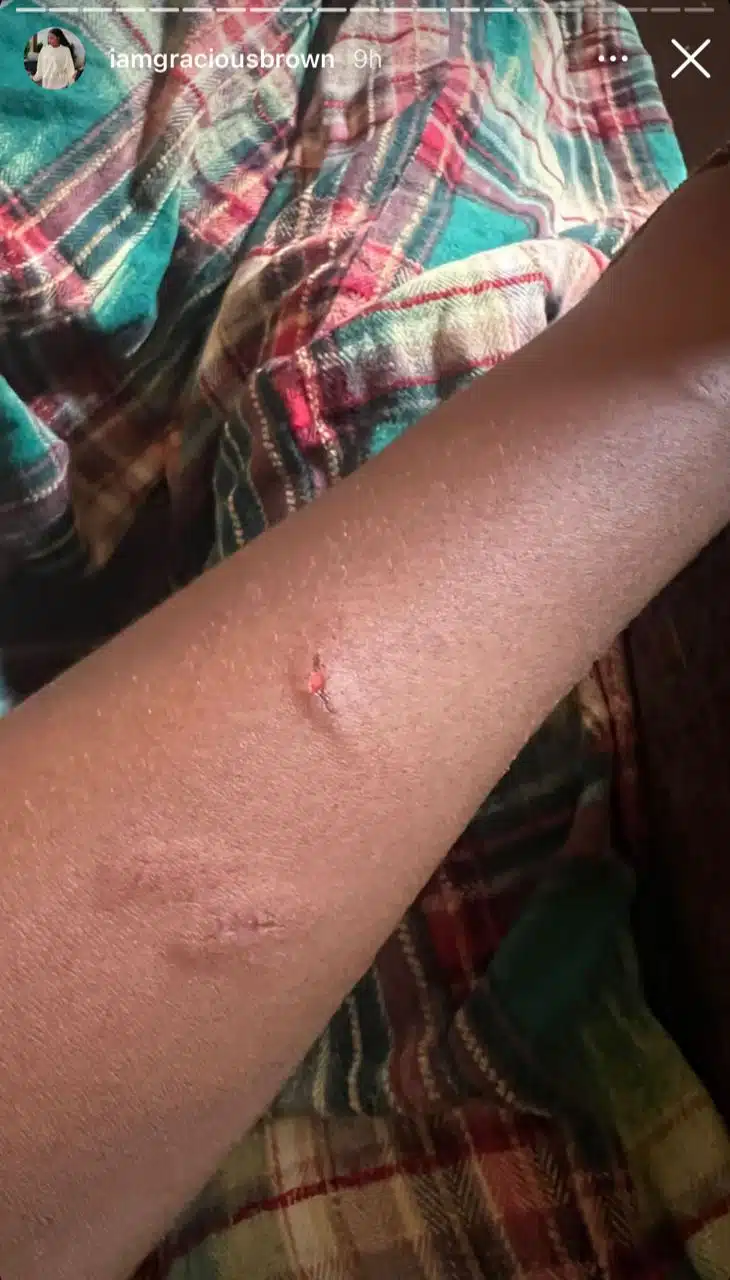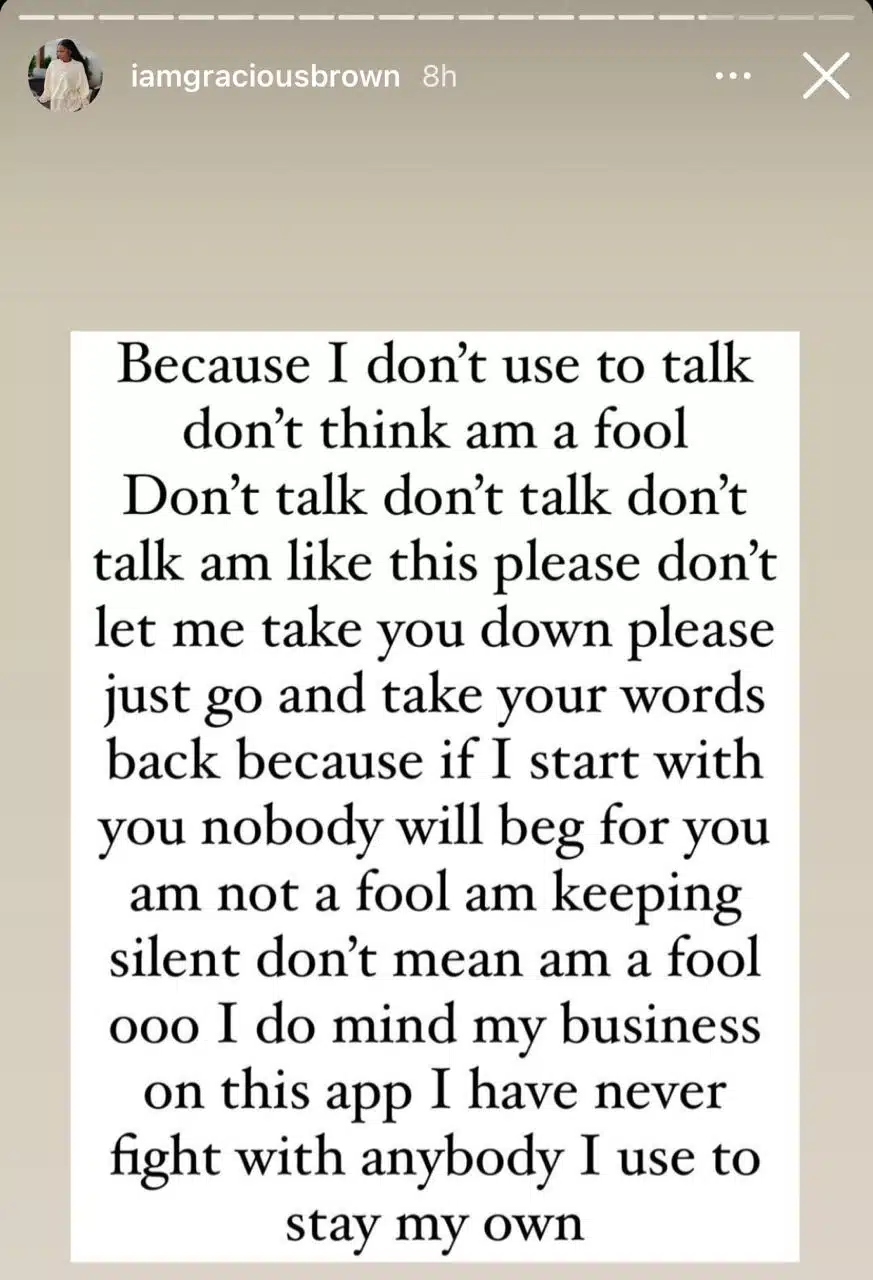 Watch her speak below,