A bride refused to marry her groom on her wedding day, leaving her guests and officiating priests in total confusion.
A viral clip showed the yet-to-be identified couple at the altar, ready to exchange wedding vows, when the bride declined to be joined to her groom.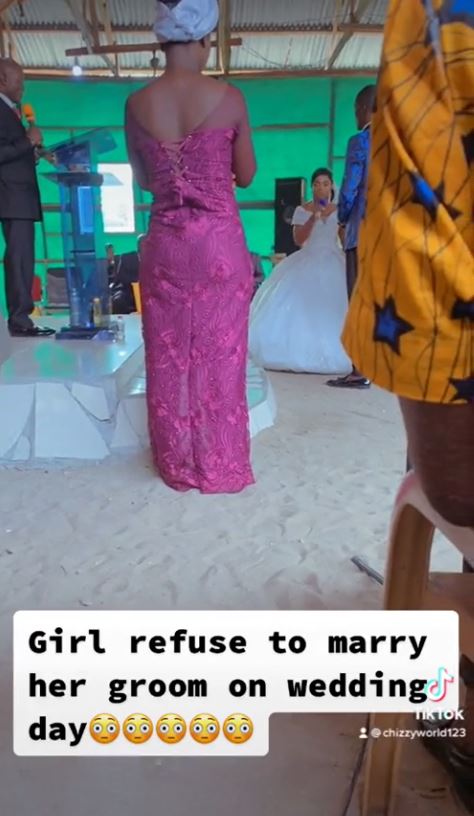 The bride was donned in a spotless white wedding dress and her groom in a stylish blue suit, and they had been involved in all the activities at the ceremony, but disaster struck when they were called to the front of the church to take their vows.
The bride was given the microphone to read her vows, but she refused to utter a word.
After several attempts to persuade the bride to take her wedding vows failed, the bewildered priest asked if she wasn't ready for the marriage, to which she responded in the affirmative, eliciting screams of shock from the audience.
Watch video below,
The viral video has stirred an array of reactions from social media users who wonder what could have made the bride refuse to marry her groom on her wedding day.
An Instagram user wrote, "Na only she knows Wetin her eye don see!"
@_cici_nita, "Maybe she don see Wetin her mouth no fit talk 😂".
@nellynells__, "Broken engagement is better than a broken marriage".