A content creator took to the streets to ask some ladies the reason why they ended things with their ex-boyfriends and the responses two ladies gave have left netizens surprised.
When one lady was asked what her reason was, she first was reluctant to share the details as she revealed that it was complicated, however, when her interviewer pressed her for the main reason, she revealed that it was because her ex-boyfriend chose to become a fraudster AKA Yahoo Boy.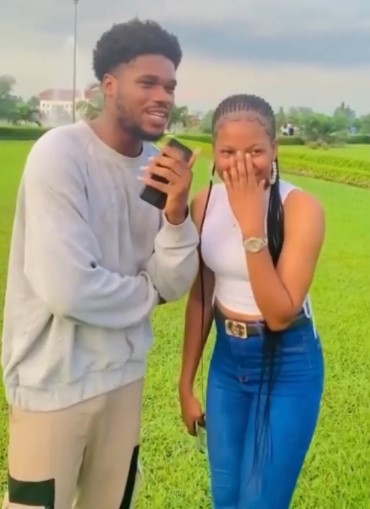 According to her, she had to leave him because she did not want to become another victim of the infamous "Yahoo Plus".
Another lady who was asked the same question, revealed that the reason why she left her ex-boyfriend was because she discovered that he cheated on her with her friend.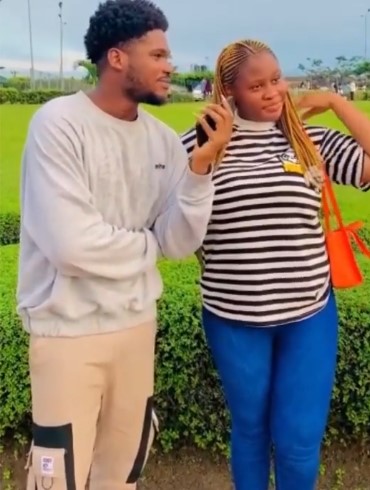 Watch the video as you scroll,
A Nigerian man has taken to Twitter to narrate the sad and shocking story of his life and it has caused quite a buzz on social media.
The 33-year-old man who simply identified himself as Ab, recounted how he discovered his wife was a serial cheat and that their two children are not biologically his.
Read his lengthy post below,
"My name is Ab and this is my story.
Please note:
– I'm not a good writer so they'll surely be mistakes as you read
– I'm not writing this to guilt trip or shade any one, I promise you.
– It's going to be a long one.
– This is my story, no additives.
– This has been in my google doc for sometime, I keep updating it, waiting to be fully or close to being fully healed before I post it.
– I feel like I'll be more relieved when so many people read my story, though I want to be as anonymous as I can, for the confidentiality of me or other people included in this story.

I'm Ab, a 33 year old man from a family of seven. Parents and five siblings (two girls and three boys), I'm the eldest.

I am very shy, reserved and anti social. I don't have friends, not a single one, apart from the few buddies I used to play with in my street when I was much more younger, that we're still talking till now.

When I say anti social, I'm talking about being anti social and even anti social media. I dedicate so much time to my work that I can go on for days without remembering to check my social media feeds.

I wasn't from a rich home, we worked a lot before we ate. My parent worked very hard while I was growing up, be it in the farm or their endeavours, these guys worked extremely hard to make sure they raise us up as comfortably as they can. Sending us to the best verage schools et all.

My parents have the best and happiest marriage I've ever seen, till date, I'm 33 and I've never in my life seen those people quarrel before, not to talk of being verbal with each other, never.