Relationship adviser on Vanguard newspaper, Bunmi has received a mail from two of her followers about their private lives.
Read two of the details below:
Dear Bunmi,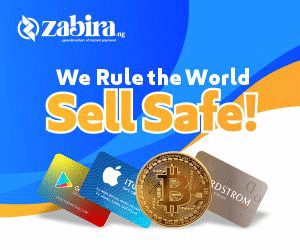 I have a smashing figure – tight stomach, nice bum (especially in thongs), big boobs but one breast is slightly bigger than the other. I'm sure everyone can notice this. As a result, I don't often leave the light on when I make love ,in case my partner laughs. Can this problem be fixed?
Dear Jane,
I don't think your problem is with your b*obs – it's the way you feel about them. I'm sure you're the only one who notices this difference – most people are too busy admiring your lovely figure to notice that your boobs don't match.
Boobs aren't exactly the same size as your friends must have told you. If you think yours is an imbalance, it shouldn't be the serious problem you're making it. Try to change the way you think about your boobs. Concentrate on the good things about your body, rather than the tiny flaws.
Here is another interesting relationship story below:
Dear Bunmi,
I can't remember when I've had only one boyfriend – I've always two- timed, at times having three relationships at one go. The men do it all the time and if my lovers don't know about each other, where is the harm? I'v now met a very responsible man and we are talking marriage. I need to change my ways but I have no clue as to how to stay faithful to just one man. Any pointers?
Dear Adanze,
For now, the fact you're in love with Mr. Right should keep you faithful especially with the prospect of marriage. You'll be so happy with him you won't want to rock the boat by misbehaving.
When the excitement dwindles, however, you may find yourself wondering if he's enough for you and might be tempted to fill in the gaps. When that happens, instead of finding comfort in the arms of another man, you must hang on to face your problems.
Being in love is said to be a state of madness when lust and adoration is overwhelming. But that can't last and what's real and worth holding on to is friendship, caring and shared hopes for a future together as well as s*xual compatibility.