A Nigerian groom has set tongues wagging on social media over his lackadaisical attitude at his wedding ceremony held recently.
The groom was captured pressing his phone during the wedding reception while completely ignoring his bride and the Master of Ceremony.
In the trending clip, the MC had instructed the bride to cut a slice of cake and serve her husband like she would do in their home.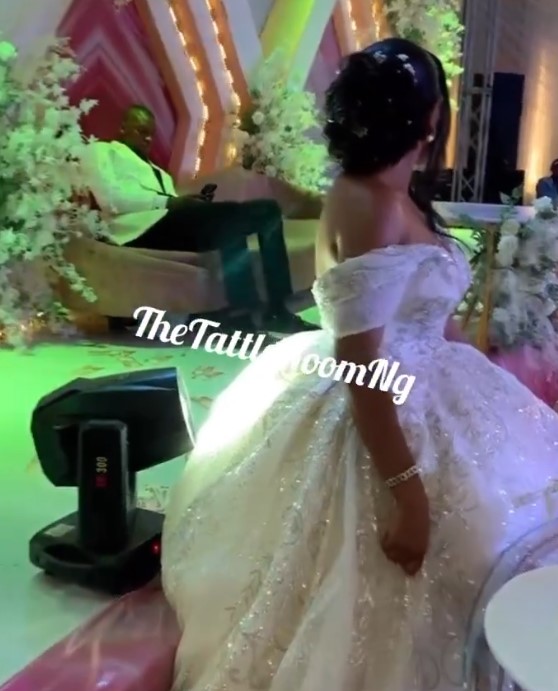 The MC also told the groom to spread his legs so the bride could kneel in between them while serving him.
However, the groom paid no attention to the event host and continued pressing his phone in the presence of his bride and their wedding guests.
The wedding video has sparked mixed reactions online, as netizens shared their two cent on the groom's action.
@chichi1beke wrote, "He didn't even look up for a second 😂 maybe he was just tired or something 🤷🏿‍♀️"
@I.tobiloba wrote, "This is both embarrassing and painful. If he's this preoccupied with his phone on his wedding day, I'm curious what the days after the wedding will be like in their lifetime together."
@ozi_ijn wrote, "Even if he was working, calculating debt or even chatting with his mother, it's still all wrong. The wedding is just for a few hours, he should have honoured his new wife by giving her his undivided attention for that day!!!"
@enyi_stores wrote, "Person dey calculate money wey him don spend and people wey him probably dey owe, una dey talk another thing😂😂"
Watch the clip below,