Belgian footballer, Romelu Lukaku has returned to Stamford Bridge following a deal worth £98million, Chelsea FC has confirmed.
Lukaku struggled at Chelsea in his first spell and left permanently about seven years ago but his success at Inter Milan, where he helped them win the Italian Serie A, made Chelsea complete a £98million deal to bring the Belgian back to the Premier League.
Discussions with Inter Milan reached a conclusion on Saturday after days of negotiations over the fee and structure of the transfer.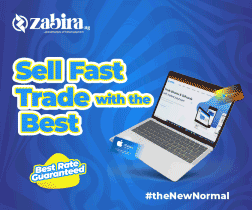 The 28-year-old landed at Biggin Hill airport on Wednesday evening ahead of his move back to Stamford Bridge, having passed the main part of his medical in Milan on Monday.
He then flew to Nice for meetings with his agent Federico Pastorello in Monaco on Tuesday and has now put pen to paper on an emotional return to west London.
Posting in their website and social media handles, Chelsea FC wrote; "Welcome home, @RomeluLukaku9."
"I'm happy and blessed to be back at this wonderful club," Lukaku told the club's website. "It's been a long journey for me: I came here as a kid who had a lot to learn, now I'm coming back with a lot of experience and more mature.

"The relationship I have with this club means so much to me, as you know. I have supported Chelsea as a kid and now to be back and try to help them win more titles is an amazing feeling.

"The way the club is going fits my ambitions perfectly at 28 and just coming off winning Serie A. I think this opportunity comes at the right time and hopefully we can have a lot of success together.

"Since I left Chelsea, it's been a long journey with a lot of ups and downs, but these experiences made me strong and the challenge is to try to help the team win some more trophies. I can't wait to get started and to help the club achieve more success."