25 inmates out of the 1,900 that escaped from Oko and Sapele Road Correctional Centers in Benin City, Edo State last Monday have voluntarily surrendered themselves to the authorities.
Recall that executive governor of Edo State, Godwin Obaseki, recently extended the ultimatum issued to inmates, who escaped from the Benin Medium Security Correctional Centre and Oko Medium Security Correctional Centre to return to the prison by one week till Friday, October 30, 2020.
Godwin Obaseki who had initially given the fleeing inmates until Friday, October 23rd, to return, has now extended it to Friday, October 30th, 2020.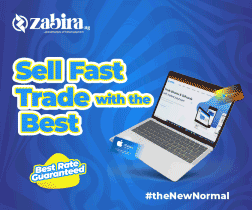 However, twenty-five of the fleeing inmates have heeded warning and surrendered themselves to the authority before the ultimatum elapses.
Nigerian Tribune reports that one of the inmates, who gave his name as Alex Ose, 40, a taxi driver, from Esan, Edo State said that he has been awaiting trial since 2014 when he was arrested for armed robbery in the Edo State.
Ose stated that he decided to heed the call of Edo State Governor Godwin Obaseki and surrender himself because he is innocent of the charges against him and was sure the court will vindicate him.
A source at Sapele Road Correctional Centre disclosed that the Department of State Security (DSS), the police and officials of the Nigerian Correctional Services (NCS) will soon commence a massive manhunt for the runaway inmates once Governor Obaseki one week grace for them to return elapses.