Father of Yunusa Dahiru, Dahiru Bala, who allegedly abducted 14 year old Ese Oruru had a chat with Saturday Vanguard. He said in Hausa:
"I'm Dahiru Bala, a farmer and biological father of Yunusa. He went further: "My son is 25, and I found it extremely necessary to stand by him at this moment of his travails despite his failure to accept my advice initially."
Describing a graphic detail of what he knew about the abduction saga, the 55-year-old man said:
"Yunusa was a house help to Oruru's family for 10 years and when he told me of his love relationship with Ese, I opposed him because we already had a bride for him in the village. When he called to say that he was on his way home with his love I informed him of the bride we had found for him."
Bala stated that his reasons also were against the backdrop that
"the love relationship between my son and Ese was built on ignorance of their religious backgrounds which make it difficult for anyone around here to support their marriage proposal. Here, I'm talking of embedded contraption that are highly offensive to my religion.

The 55-year-old farmer revealed that "there was no marriage between my son and Ese Oruru due to the contradiction and illegality involved."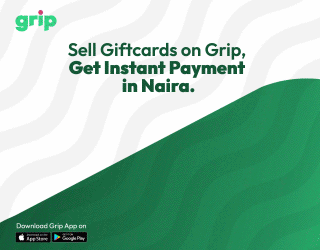 Bala disclosed that when his son told him of his plan to elope with Ese, he warned him of the consequences, but when it became overwhelmingly clear that Yunusa would not heed his wise counsel, the traditional authorities were fully briefed about an impending illegality.
"I promptly reported the matter to the Village Head and on their arrival, they were taken to his home and he, in turn, reported to the District Head at Kura, headquarters of Kura Local Government Area. Bala disclosed that "sequel to the request of Ese, she was converted to Islam before she was taken to the Emir's palace, on the order of the District Head, for the Emir's final say."
The peasant farmer said that:
"on arrival at the Emir's palace, a senior counsellor who took the brief, summoned the Sharia Commission to take custody of Ese till the following day when the Emir would be available."
Shedding more light on the Yunusa/Ese love saga, Bala disclosed that the Emir who subsequently met with them, ordered that the Sharia Commission should liaise with the Assistant Inspector General of Police, Zone 1, to return her home with immediate effect. According to Yunusa's father,
"the much anticipated return of Ese to Bayelsa was truncated by her when she broke down in the AIG office and raised safety questions to her life back home. Subsequently, the move was halted to pave for investigation."
Bala who was pleased to divulge what he knew about the love saga said that "the last we heard of Ese was that she was in the custody of the Sharia Commission and kept in the home of the District Head at Kura."
The old man threw in the bombshell in his final submission when he sought to know the fuss about the Yunusa/Ese love tango. Rhetorically, he bemoaned:
"Is it because I'm not Dangote that's why the interest is high?" He never defended bringing Ese to Kano to marry him but would not accept that Ese was abducted because from all indications from his son there was a plan to bring the girl to Kano and Yinusa duly informed him that they were on their way home.
Did Yunusa actually abduct Ese and forcefully take her to Kano, or she conspired with him to elope with the desire to get married to him out of genuine love for him?
In a purported recorded interview which went viral on the net early in the week, and also enjoyed media publicity, Ese revealed that nobody abducted her, insisting she followed Yunusa to Kano on her own.
Giving her name as Aisha, the Muslim name she was given on her "conversion",

"I am 17 years old", she said, unlike the 14 her family claim, and she insisted she was in Kano to be a Muslim. While the interview generated controversies over its authenticity, her family never came out to deny or accept she granted it.
Then mid week emerged another interview with a national newspaper, where she gave her age as 14, revealed she did not know how she got to Kano, did not know what really happened, but just followed Yunusa to Kano.
She spoke of how she became a Muslim and learned Hausa. However, unlike the first interview, she spoke of how much she missed her family back in Bayelsa and looked forward to returning home.
Saturday Vanguard investigations revealed that Yunusa enjoyed a cordial relationship with Ese back in Bayelsa, where he patronised Ese's mother's bucateria (buka), and where Ese regularly served him.
In her own interview, Ese's mother, Mrs Rose Oruru detailed how she found out her daughter was missing, and the pains she went through searching for her in the neighbourhood, learning she had been abducted and her journey to Kano.

Ironically, one of the persons she asked of on learning her daughter had left home in the morning of that fateful Tuesday, August 12, 2015 and had not returned by 11am, was Yunusa.
"As I was going (to search for Ese)", she told her interviewer, "one of my daughters told me that they saw the carpenter (another Northerner who also patronises her) lying in front of his shop since morning and that Yunusa, who usually came between 12 noon and 1pm to buy banga soup from their buka had not shown up that day. At that point, I decided to go and ask the carpenter for the telephone number of Yunusa …." She continued: "… and he (the carpenter) told me Yunusa does not have a phone and that he usually comes to beg him to use his phone to make calls. The carpenter asked me why I was looking for him and I told him that I wanted to charter his keke (tricycle) and with that, I left his place and went to another shop that he usually patronise to ask for him.

"When I got there, I asked the owner of the shop, who happens to be a Yoruba woman, about Yunusa, and she told me he was not there but that his keke had been parked all day. She asked why I was looking for him and I told her I wanted to charter his keke. After a second thought, I decided to open up to her that I was looking for my daughter, Ese. She asked what Ese had to do with Yunusa, and I told her Yunusa had disappeared since morning and my daughter was nowhere to be found."
The import of this was that immediately Ese got missing the mother suspected Yinusa? Would she have done so if the daughter and Yinusa were not close and perhaps in a relationship? But it still didn't make eloping with a 13-year-old right.
Pregnant Ese Ese, who was returned to Bayelsa on Wednesday and presently quartered at the police officers' mess in Yenagoa, has been confirmed to be about five months pregnant.
However, Dahiru Bala was quick to defend his son, claiming his son was not responsible as he never cohabited with Ese because of embedded contraption highly offensive to his religion. If this is true, more controversies will follow the Ese story. DNA may follow on delivery.