LGBTQ Activist, Bisi Alimi has sparked outrage on social media over a controversial post he shared on his official Instagram page about God.
The openly gay activist had claimed that there is no solid evidence to back the existence of God but Africans blindly believe there is God. However, there are numerous evidence of slavery and importation of Christianity, but Africans don't care about it.
Taking to his Instastory, Bisi Alimi wrote, "There is no single evidence of God but Africans believe it. We have numerous evidence of slavery, and importation of Christianity, But Africans don't care"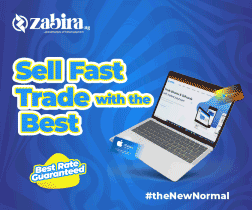 Bisi's post didn't sit well with many and it has stirred a debate online, with Nigerians sharing their thoughts about the topic.
See some reactions below,
nobledow wrote, "That the gospel delayed its coming to Africa doesn't mean God doesn't exist. I'm not hoodwinked by any atheistic shenanigans, i strongly believe there's a sovereign God somewhere who rule in the affairs of men !!"
amah_ra wrote, "There is evidence of God because I have encountered God in so many ways"
precious_idoy wrote, "There is God , he doesn't need to prove himself for people to believe he exist, he always show mercy to whom he will show mercy! God is love and love is God believe in him and have everlasting life 🤷 argue with ur phone 🚶🏻‍♀️🚶🏻‍♀️🚶🏻‍♀️🚶🏻‍♀️🚶🏻‍♀️🚶🏻‍♀️🚶🏻‍♀️"
niola_larape wrote, "I know there is God and I also know that he is not hard to please, we do too much in this country and we are still lacking behind…. if only it's by crusade and carrying religion on your head, na Nigeria suppose dey top the world👩‍🦯👩‍🦯"