Nigerian rapper, Ruggedman appears to have taken a swipe at Nigerian Minister of Information, Lai Mohammed over his call for the regulation of social media in the country.
Recall that the Minister who appeared before the House of Representatives Committee to defend the 2021 budget proposal on Tuesday October 27, had stated that the biggest challenge facing the country is the issue of fake news and misinformation.
The Minister stated that China has no google, Facebook and Instagram as everything is "well censored and well regulated. " He warned that the next war that will be fought in the country and across the globe may be fought through social media. He also pointed out that #EndSARS protesters mobilized using social media.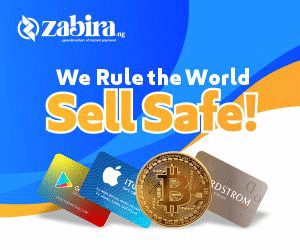 In reaction to the call for social media regulation, Ruggedman questioned the minister's assertion that social media would destroy Nigeria in the long run.
He said social media users only spread what is fed on the platform, he then advised the Federal government to feed social media with their positive works, if they won't receive accolades from Netizens.
According to him, only individuals who do not want their failures exposed are afraid of social media.
He tweeted,
Who is us? Social media spreads what you feed it. Feed social media with positive works you have done and it will be spread it. You will in turn get respect and accolades. Only those who do not want their unproductive, failed selves exposed are afraid of social media. #DoYourWork
Who is us? Social media spreads what you feed it. Feed social media with positive works you have done and it will be spread it. You will in turn get respect and accolades. Only those who do not want their unproductive, failed selves exposed are afraid of social media. #DoYourWork https://t.co/UUQPNEuyKv

— RUGGEDMAN (@RuggedyBaba) October 28, 2020