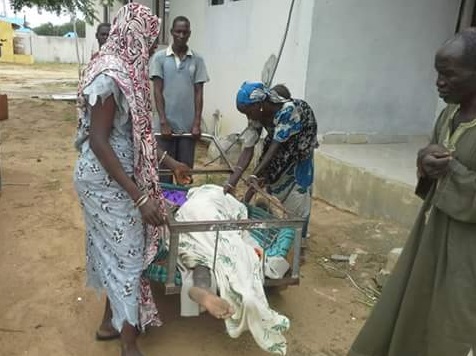 A family in Yobe State have taken the corpse of their beloved family member home after she died at a general hospital.
They couldn't afford to pay to make use of the hospital's ambulance and the management won't help either, hence they resorted into renting a wheelbarrow to carry out the assignment.

A pained facebook user captured the moment and shared it online. So so sad!