Madrid Star, Cristiano Ronaldo, who won his fifth Ballon d'Or ahead of Barcelona's Lionel Messi and PSG's Neymar at the Eiffel Tower in France, says he's still willing to win more Ballon d'Or awards.
After being presented with the 2017 Ballon d'Or at the glitzy ceremony on Thursday, Ronaldo vowed to 'let the fight continue' between himself and Messi as they battle for future Ballon d'Ors.
'I hope to play at a high level for a few more years,' Ronaldo said when asked about rival Messi. 'Let's have the fight continue in a good way. He will do his best for his club and his national team.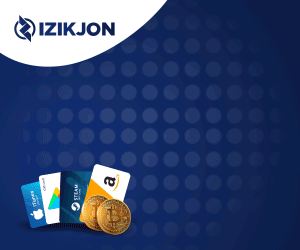 'And I will do my best for Real Madrid and my national team. So let's see at the end of the day who is better and see who at the end of the year what collective awards we win and what the people voted.'
'Of course, I feel happy. It's a big moment in my career,' Ronaldo said. 'It's something I hope to win every year. Thanks to my Real Madrid team-mates. And I want to thank the rest of the people who helped me reach this level.'
Well, the madrid star now equals Lionel Messi who has won the award 5-times – and in another context, Ronaldo and Messi have been the only two players to have won the award in the last 10 years.
Now social media users are trolling Lionel Messi who used to be the favorite to clinch the award.
See some Tweets…
Messi: "Siri, who's the best footballer in the world?"

Siri: "Cristiano Ronaldo" pic.twitter.com/7lKqESMZ3n

— Football Trolls (@Footballltrolls) December 7, 2017
If you ever say Messi is better than Ronaldo again, you need your brain checked.

Man came from 4 awards down to 1 to equal the record 5 awards to 5

Incredible stuff.

All hail King Ronaldo who will make it 6-5 next year too.

— Israel Ogunseye (@LadiSpeaks) December 7, 2017
Everyone is a Cristiano Ronaldo fan and Lionel Messi is no exception.#BallondOr pic.twitter.com/ZdWlZ4urgs

— KroosT8 (@KroosT8) December 7, 2017
Cristiano Ronaldo had won 4 out of the last 5 Balon D'or trophies.

This is not competition with ANYONE. It is a POWER SHIFT.

— Bankole Akintunde Adebayo (@AdeBanqie) December 7, 2017
When you're 4-1 up but Ronaldo levels it up at 5-5. pic.twitter.com/U6PGX2mDpL

— Zlatan Facts (@ZIatanFacts) December 7, 2017
Barcelona fans: "Wake me up when Ronaldo wins 5 Ballon d'or then we'll talk"

*Cristiano Ronaldo Wins his 5th Ballon d'Or*

Barcelona fans: " Ballon d'Or has lost it's credibility"

— Danny Welbeck (@WelBeast) December 7, 2017
Ronaldo FC and Messi FC today! pic.twitter.com/XIUuwUupX9

— RMadridBabe (@RMadridBabe) December 7, 2017
From 4-1 to 5-5, Only The Man "Who Never Gives Up' can do that.

Messi fans or not, You should be inspired and Respect Cristiano Ronaldo for that.

— RMadridXI (@RMadridXI) December 7, 2017
Messi and his shadow Ronaldo pic.twitter.com/eHIHZpHMHa

— Leo Messi (@messi10stats) December 7, 2017