A young Nigerian lady has been wallowing in the sea of her own tears after being dumped by her boyfriend of five years.
The lady, who is shattered and devastated by the incident, disclosed that her boyfriend named Femi ended their relationship after dating for half a decade.
In a video she posted on TikTok, the lady is seen crying profusely over the traumatizing heartbreak and accused her boyfriend of not fulfilling his promise to be with her forever.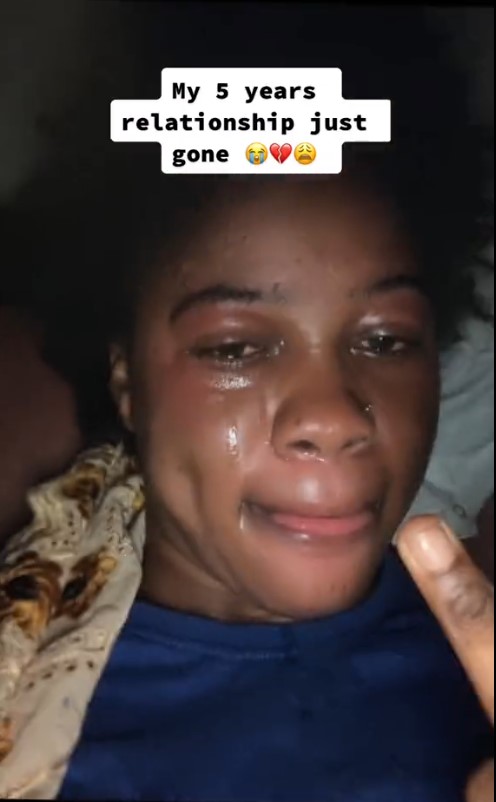 She also shared screenshots of their chat where she was begging him to give her one last chance but he insisted that their relationship is over and blocked her.
Reflecting on the relationship, the lady said the biggest mistake she made was loosing herself in the process of loving her man.
She captioned the video,
"I don't know why people change too fast. It's still like a dream to me
Femi what have I done to deserve this? You promised me forever
one of my biggest mistake is loosing myself in d process of loving someone too much ( the pain of having to stop liking d person you like a lot ~ then suddenly notice his a shitty person (aNd realize how blinded you were by aw much u liked him."
Watch the clip below,
Read their chat as you scroll,