As part of efforts to support the children left behind by the late Minister of State for Labour, Mr James Ocholi (SAN), the Federal Government has announced automatic employment at the Federal Ministry of Justice for Aaron, his eldest son.
The Attorney-General of the Federation, Abubakar Malami, revealed this to the Ocholi family when he paid a visit to his Kado Estate residence at about 3:00pm on Tuesday, to convey his and President Muhammadu Buhari's condolence message.

He also disclosed that Aaron's other siblings would enjoy scholarships for their educational pursuits, courtesy of the Federal Government who has pledged to cushion the effect of the loss of their parents.
The Minister added that the Senior Advocate was a very critical part of the change effort of the Federal Government.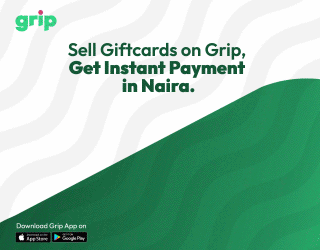 He said that President Buhari personally mandated him to inform the family of the late Minister that his administration would do all within its power to ensure he is not missed.
Mr Malami consoled them that death was a necessary end that was bound to happen, adding that God in his infinite mercy had a reason for allowing them to depart the way they did.
"I am here to convey Mr President's condolence message and he has asked me to personally inform you that you have been given automatic employment in the Federal Ministry of Justice. The employment letter is in process and you can resume work after now", he told Ocholi's eldest son.

"Your father was a very hardworking and conscientious member of the Federal Executive Council who was very passionate and worked hard for the realisation of the change agenda of this government.

"Indeed, it is a sad moment for all of us and the vacuum which his death has created is not only for the family, but the leadership as well. He was a great pillar in the struggle which brought this administration to power. He played a major role in the merger process," the AGF said.

Mr Malami also recalled that as far back as the days of the Congress for Progressive Change (CPC), Ocholi was one of those who stood strong behind President Buhari and was one of those who took part in the judicial struggle afterward in an effort to claim the presidential mandate at the election tribunal up to the Supreme Court at that time.
He prayed that his departed soul rests in peace.
The Minister of State for Labour and Employment died in a road accident along the Kaduna-Abuja highway on Sunday, March 6, along with his wife and son.
The deceased and his family were returning from a private visit in Kaduna.
– ChannelsTv