Nigerian singer, Lyta's UK-based baby mama, Kemi Ayorinde is not close to done dragging him to filth on the internet as she consistently lambastes him on her social media page.
A while ago, Kemi took to her IG page to drag him again following a conversation they had over the phone where he allegedly reached out to her to 'forgive and forget'.
Challenging his audacity to make such a demand when he's yet to apologize for his actions, Kemi stated that she will hold to the grudge she has against him till she dies.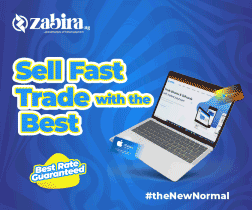 In her words,
"This boy called and said forgive and forget??? Just like thatttttt? No apology, no nothing. It's the audacity for asking me "why are you still hurt for me" like woow!!!
With everythiiingggggggggg?
Said already I'm holding onto this grudge till I die, you can go to hell bruuhh."
Her stance to never forgive the singer elicited a number of reactions from netizens, which appears to have been a trigger for her, as she later went on and on about why she'll never forgive the singer.
According to her, she's battling numerous internal diseases because of him… She wrote on her Instastories still,
Aari doesn't belong to you, doesn't bare your surname, has nothing in common with you so don't ever try to claim MY CHILD as yours

Do you want me to tell the world Aari is not your only child? Oops….

Go take care of your other child and worry less about me and MY CHILD. The next time you try to reach me for anything stupid again, I will spill EVERYTHING about you so DON'T and DON'T ever post my child AGAIN ever in your life. I fucking despise you.

Thank God I'm not based in Nigeria, would have taken my own life even before all these social media bullshit, having to take care of my child alone etc…

Just go take care of that poor girl and her child cause she's the one suffering the real suffer here, stop worrying about me.

You cost me my life!!!!!! @official_lyta becuase of you I'm fighting multiple internal illnesses