Nigerian filmmaker, Imoh Umoren has expressed shock and disbelief after someone he hasn't spoken to in ages reached out to him for money.
Taking to Twitter, the filmmaker revealed that they haven't spoken in a decade yet the person contacted him to request for N2 million for his/her wedding.
Reacting to this, Imoh insinuated that majority of Nigerians are high on drugs because the person's audacity is not normal.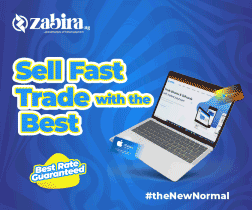 He tweeted, "Somebody that hasn't spoken to me in a decade all of a sudden needs 2 million cos they are getting married. The clouds you see over Nigeria is made from cocaine dust."
See his tweet below,
In other news, iROKO Tv boss, Jason Njoku is of the opinion that the pressure for under 30-year-old Nigerians to succeed these days is unnecessary.
According to him, the pressure is so much that every Nigerian wants to be made and extremely successful before they clock 30, and feel like they have failed when they are unable to acquire assets or own their own businesses before the big 30.
Sharing his own personal experience on Twitter the serial entrepreneur revealed that at 30 he was dead broke and was still living in his mum's house.
Advising youths to be gentle on themselves, he noted that all he had to his name at 30 was a 2nd hand desktop and his 'irokotv' platform which had failed 10 times.