One of the female Hostel at the Obafemi Awolowo University, OAU, Ile Ife, Osun State, has been gutted by fire.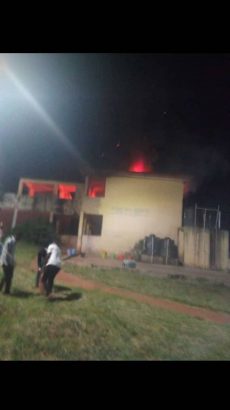 The cause of the fire outbreak is yet to be known, but it is happening at one of the Alumni hostels on the campus.
The fire reportedly started in a room and immediately spread to other rooms in the one-storey building hostel.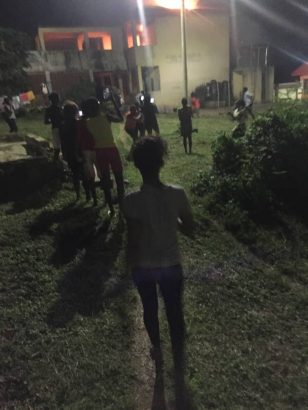 No causality has also been reported, but most of the students affected were not able to take out their properties from the ravaging fire.
As of the time of writing this report, there has not been any sign of efforts to put out the fire. But occupants of the hostel have reportedly sent a distress call to the school authorities.