Popular Nigerian fitness expert, Bunmi George has narrated how her marriage was tested when her husband lost his job as a pilot 9 days after the birth of their second son.
According to Bunmi, her Husband was without a job 11 months and their marriage was tested beyond what they were used to.
However, they overcame and she explained how they achieved this by fighting togetther, praying and listening to the Holy Spirit.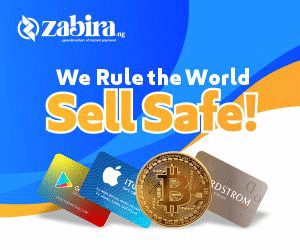 Her husband's former job later called him back and gave a better offer but he rejected it. Not long after, he got an even better job as a pilot that offered him 150% increase and he also was able to recover the flight hours he lost by being home for 11 months.
Read her lengthy post in parts ;
My husband lost his job a day after we named our second son.
I'm aware that people hardly share the complexities and struggle that comes with this union called marriage. And I'd say this off the bat if you don't view marriage has a covenant, the series of my next posts aren't for you. come back later 😉
I like to give you a very balanced view but stories or lessons aren't only mine to share so I must ask for permission.
I was away with my family, about to have our second child, hubby wasn't with me as he was with the first, no biggy as he had to work. We named our dear son OLUWATONI meaning "God Is enough" and two days later hubby sends me an email with his lay off letter. Like I just born last week and dem come sack you 9 days later 😳👀🙆🏿.
Those emojis were my first reactions, especially because I KNOW how much my husband loved the work of his hands, anybody married to a pilot knows they are the second wife🤣 they just love being in the air, most pilots take immerse pleasure in what they do, I respect them so much!
That's how I started crying oh, immediately called him on the phone. His first reaction was: oh no baby stop crying, this is a blessing!
I'm like 🧐👀 sure you are okay? He responded and assured me that he was fine. I believed him.
Little did we know we were about to walk an 11 month road of severe testings and fire. Everything will be tested. Him, I and the marriage itself.
When a man loses his job it's almost like you have taken away his very essence. So instead of spending 3 months like i did when I had my first, I packed my load at exactly 4 and a half weeks and came home to my baby.
I was met with a small meeting a few days later. My husband decided we should sell one car, only 2 domestic staff could remain, excesses were about to be cut off.
I was like wooo wooo wooo calm down, we aren't poor naaaaa shebi I'm working, he said that's exactly why
me I can't share car with you oh ogbeni, I will not go back to timetable with car. We were still struggling when he said the housekeeper who doubled as a cook should go too🙆🏿🙆🏿
I'm like what sort of arrangement is this kehinde?
I want to stress the importance of believing in your man and not putting him under pressure. I've heard women say I don't care how you do it you must provide for the home. 👀 aunty SURUUUUUU
I solely believed in his judgment and vision for our family, he decided to do what any reasonable forward thinking man should do, he decided to go for additional training to broaden his chances of getting a job. We pulled from our savings. Heavy something- but listen it's just money our relationship was more important. We make money such a hinderance in marriages, I will still come back to that another time.
He left me with a toddler and a new born and went away for almost 2 months for training. He came back and still nothing but we move.
As we came into 2018, hubby embarked on a 40 day fast, I saw his faith in God skyrocket. It was admirable.
I remember going for a program really disturbed like God, this fire is too much now. I was determined to do something I've never done before. As per formula, I went to the front of the auditorium to roll on the ground 🤣🤣 you know to show God that i was serious 🤣🤣.
That's how God told me in these exact words " better get up don't dirty your cloth" 🤣🤣God speaks to me in pidgin sometimes. As I stood up He said "I love kehinde more in a moment than you ever could in a lifetime, I know what I'm doing" so I decided to relax.
About a week, his old job called him back I thought 😳 wawuuuu!!! Long story, hubby turned it down, there's nobody that didn't call him to beg or counsel him to take it. He felt something better would come. It's important to note that there are only 2 companies in Nigeria he could work for. The one calling him back and another but they weren't hiring. Infact someone said, George if you don't take this offer, consider your career over. Humans speaking like God😰
To the human eye, this was a stupid move to make. But, He was adamant, even me I was like are you sure, baby? He said yes! I said ok now. Man like K black Okurin meta!! A man's man.
Months passed nothing until one day, somebody say one day 🤣🤣 when God turned around the captivity of Zion, they were like them that DREAMED!
The loss of the job tested him, the circumstances as a result tested me, our interactions within the circumstances tested the marriage. I started by saying Marriage is a covenant, not a contract. If you are going to excel you are going to have to play by the rules, no corners cut.
So one day, the company that wasn't even hiring decided to call Kehinde in for a chat. It was a Tuesday. He went in they liked him, next question- do you have US visa, yes I do. What do you think about us sending you for training on Thursday 🙆🏿🙆🏿😭😭😭
Somebody rababababaababaaaa😭😭😭😭 and just like that, baba was on a plane in two days. HE GOT THE JOB! And a powerful offer, when i saw the offer I entered the toilet to weep before the Lord. I wept and wept 150% increase on ALL fronts. Not only that over the next 365 days God orchestrated a program for him in which he was able to get back the hours he lost by being home for 11 months. If you know anything about aviation, hours are like their life line. God was incredibly gracious and full of mercy toward hubby.