A young Nigerian lady has come under heavy fire on social media after she claimed that she would leave her husband on her wedding day, to follow Wizkid to his home if he ever attends her wedding.
The lady identified as @IamKylaSamuel on Twitter who seem to be a staunch fan of Grammy award winner, Wizkid noted that if she's lucky to have the singer at her wedding she would gladly leave her husband and follow him home.
"If Wizkid comes to my wedding, I'll follow him home and see my husband after 2 weeks," she tweeted.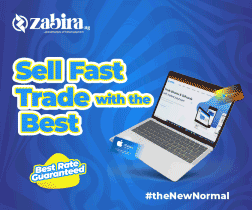 The Tweet was not well received by tweeps who dragged her to filth.
A Twitter user @ganry20 wrote, "Imagine your future husband seeing your tweets? then you say "its just a tweet" . basically you showing the world who you really are.This is how companies make money from your thoughts and cravings online. but its not that deep right ?"
@agiamlie; "Not twitter pips digging this up when you post your wedding pictures."
@zonas_i_am; "Bold of you to think you'd still have a husband after the 2wks."
@PRJIMMY9; "And that why you will not get married".