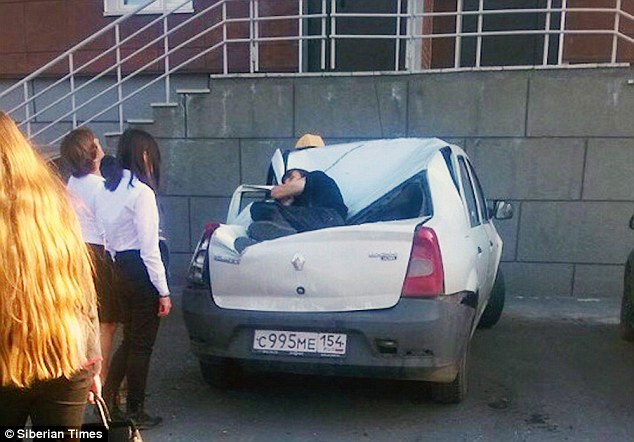 A 16-year-old Russian boy, Alexander Shadrin, miraculously survived after plunging from a 23rd storey balcony while trying to impress a girl.
The teenager fell 23 floors from a high rise balcony after a macho stunt to 'impress a girl', but survived after landing on the roof of a parked Renault taxi, and was conscious when paramedics arrived.
The Russian teenager had climbed over the railing of the balcony at his home in Novosibirsk, Siberia to prove his bravado to a female friend, said eyewitnesses.