Residents of Iba Local Council Development Area have been staying up at night to take turns in protecting their environment from the One Million Boys robbery gang terrorizing neighborhoods. Unfortunately, one young man was shot dead while returning from vigilante duties and residents say his killer had threatened him with death multiple times.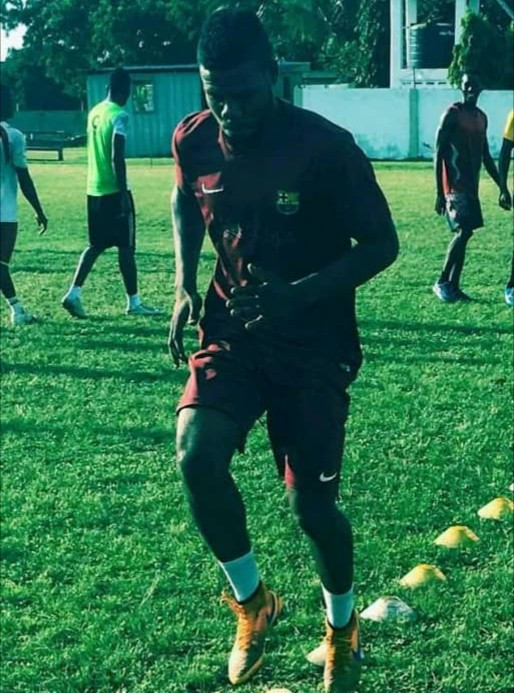 Stephen, 26, was from Arogbo Kingdom in Ondo State. His career as a footballer was just taking off and he was supposed to travel to Portugal this year to pursue his football career but he was held back due to the Coronavirus pandemic.
#JusticeForStephen trends as footballer returning from vigilante duty is shot dead by man who claims he mistook him for a member of the One Million Boys gang (Graphic photos)
Stephen joined members of his community on Friday, April 17, to guard his neighbourhood, Victory Estate, in Iba and was on his way back on the morning of Saturday, April 18, when he was shot by Mr James Olu, a retired naval officer who is also the chairman of the Landlord's Association of Victory estate in Iba.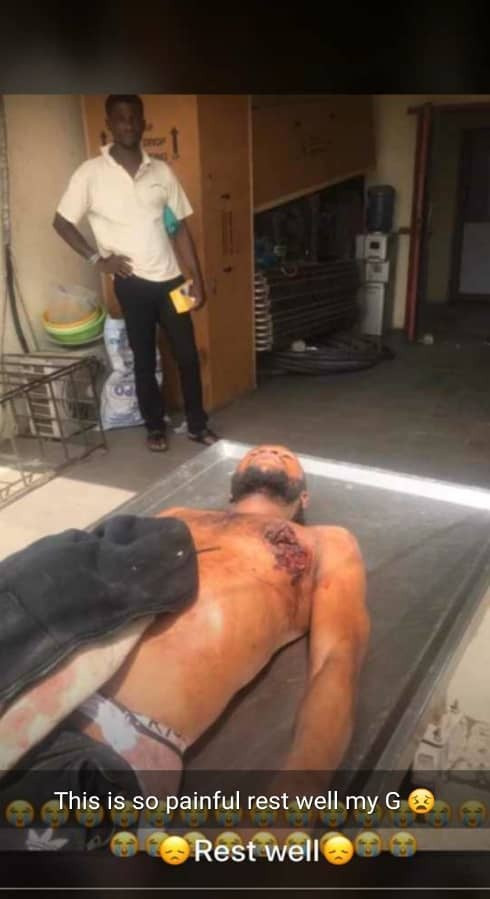 According to reports, Mr James initially claimed he thought Stephen was a member of the One Million Boys gang when he saw him moving around that early. Later, at the police station, he claimed Stephen was a cultist.
However, residents alleged Mr James had a long-standing misunderstanding with Stephen and has threatened him with death multiple times. Residents claim Mr James killed Stephen intentionally and they have gone on Twitter to call for justice for the deceased, with the hashtag #JusticeForStephen.
There was unrest in the area following Stephen's death but residents claim Stephen's family have been threatened that there will be consequences if violence erupts due to Stephen's death.
As a result, youths in the area have calmed down and have taken to Twitter to claim that Stephen's death was premeditated and to ask that Mr James – who reportedly "inspires fear in the youths in the neighborhood" – be made to face the law.
See a thread below narrating the alleged events leading up to Stephen's death and the aftermath.