A 32-year-old man identified as Akindele Opeyemi Olufemi, was paraded by the Ekiti State Police Command on Tuesday for allegedly breaking into a church's offering vault and stealing over N600,000.
According to police, the suspect was apprehended at a "Stop and Search Point" of the Command's Safer Highways.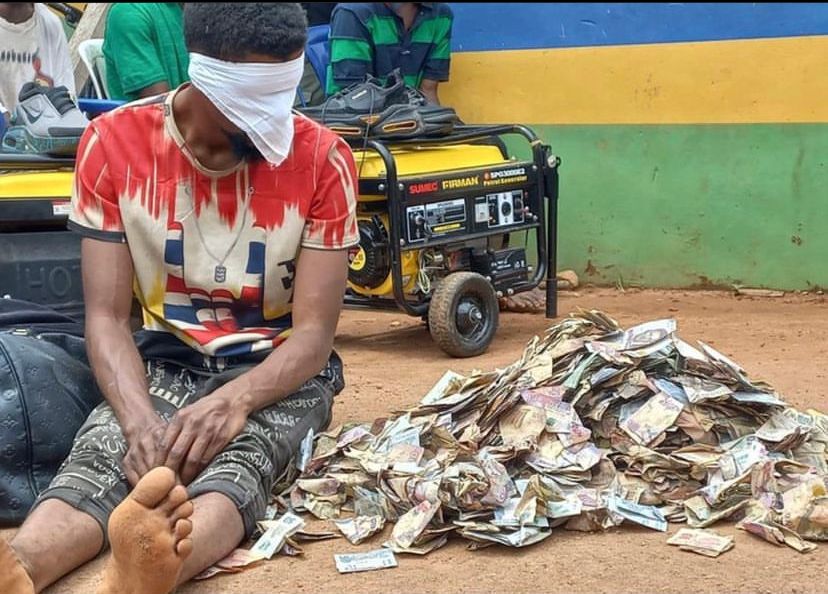 Olufemi, who was riding a motorcycle, initially refused all police attempts to search his bag.
He was however overpowered by the officers who discovered he was carrying various denominations of Nigerian currency. He was arrested after he couldn't explain how the money came to be.
The money was taken from the Christ Apostolic Church's campground in Ikeji, Ara-Ikeji, Osun State, according to the investigation. The suspect was apprehended by the Ekiti state police command while trying to enter the state.
He admitted to the crime and claimed that he had been a security guard for the church for two years before resigning earlier this year. He then went back to the campground under the guise of a "Personal all night Prayer" and stole money from the church offering vault, which contained more than N600,000.