A former vice president of Nigeria, Dr Alex Ifeanyichukwu Ekwueme, has passed on at a London clinic where he was receiving treatment.

A statement issued Monday by the Ekwueme family and signed by his brother and the traditional ruler of Oko community in Anambra State, Igwe Laz Ekwueme, said the former vice president died at about 10:00pm in a London clinic on Sunday, November 19.
The statement read: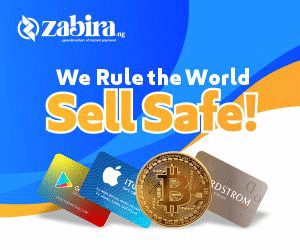 "Ekwueme family regrets to announce the peaceful passing away of their patriarch, the former Vice-President of the Federal Republic of Nigeria Dr Alex Ifeanyichukwu Ekwueme GCON.

"The sad event occurred at the London Clinic at 10:00 pm on Sunday 19th November 2017."
There had been some controversy surrounding the treatment of the former vice president following a press statement from the Nigerian presidency that President Muhammadu Buhari had directed that Dr Ekwueme be flown abroad for treatment. Many observers derided the statement as an attempt to politicise the suffering of the statesman and attract the sympathies of the south-east.
There were subsequently allegations that the government played no role in footing the medical bills of the former vice president and that his entitlements as a former vice president had not been paid his President Buhari assumed office. To counter the allegations, the presidency released images of newly appointed secretary-general of the federation (SGF), Mr Boss Mustapha paying a visit to Ekwueme at the London clinic but not much was said thereafter about paying for the treatment.
Ekwueme was flown abroad Sunday, November 12 in an air ambulance after being hospitalised at Memfys Hospital of Neurosurgery, Enugu, for what the family attributed to a chest infection.
This Day reported, that he collapsed at his Enugu residence and relapsed into coma before being rushed to the hospital where he was initially put on life support. Doctors were said to have advised that he should not be moved abroad until his condition stabilised.