This is so sad to report.. and we really hope it's not true..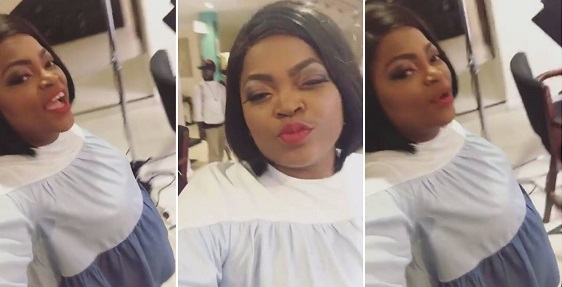 According to reports from Stelladimokokorkus, Funke Akindele-Bello has lost her pregnancy, and according to the report, she was indeed carrying twins..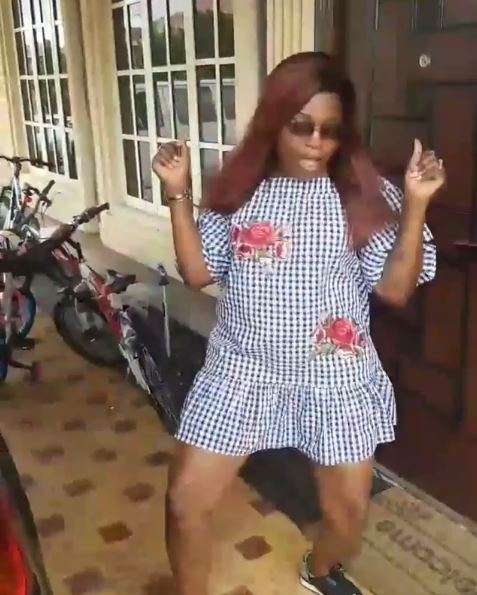 Read Below her report;
"This is not Breaking news please!…"
"Insiders say Actress Funke Akindele Bello has been quiet because she is grieving the loss of the pregnancy we all thanked God for sometime back………..This is so sad!!!"
"This post is to let all her loved ones know that the actress probably needs some quiet time right now and would definitely appreciate that people stop making comments all over the Internet asking why her stomach is flat..I don't understand how people reason..If someone was showing a bump and then it suddenly disappears and they go quiet,why would you be asking what happened to it?….Use your Brain!"
"This is definitely a hard time for Funke losing the twins she carried and she needs the love and prayers of her fans,friends and family right now…..She doesn't need all the questionnaire being dropped all over the Internet….Please pray for her and lets keep it moving…."
"May baby dust fall on your again and again Funke…May your tears be replaced with tears of Joy."
"Love is your portion!..Amen!!!"
A quick Check on the actress Instagram page, shows that she's back to work, as she's begun filming the season 2 of Industreet…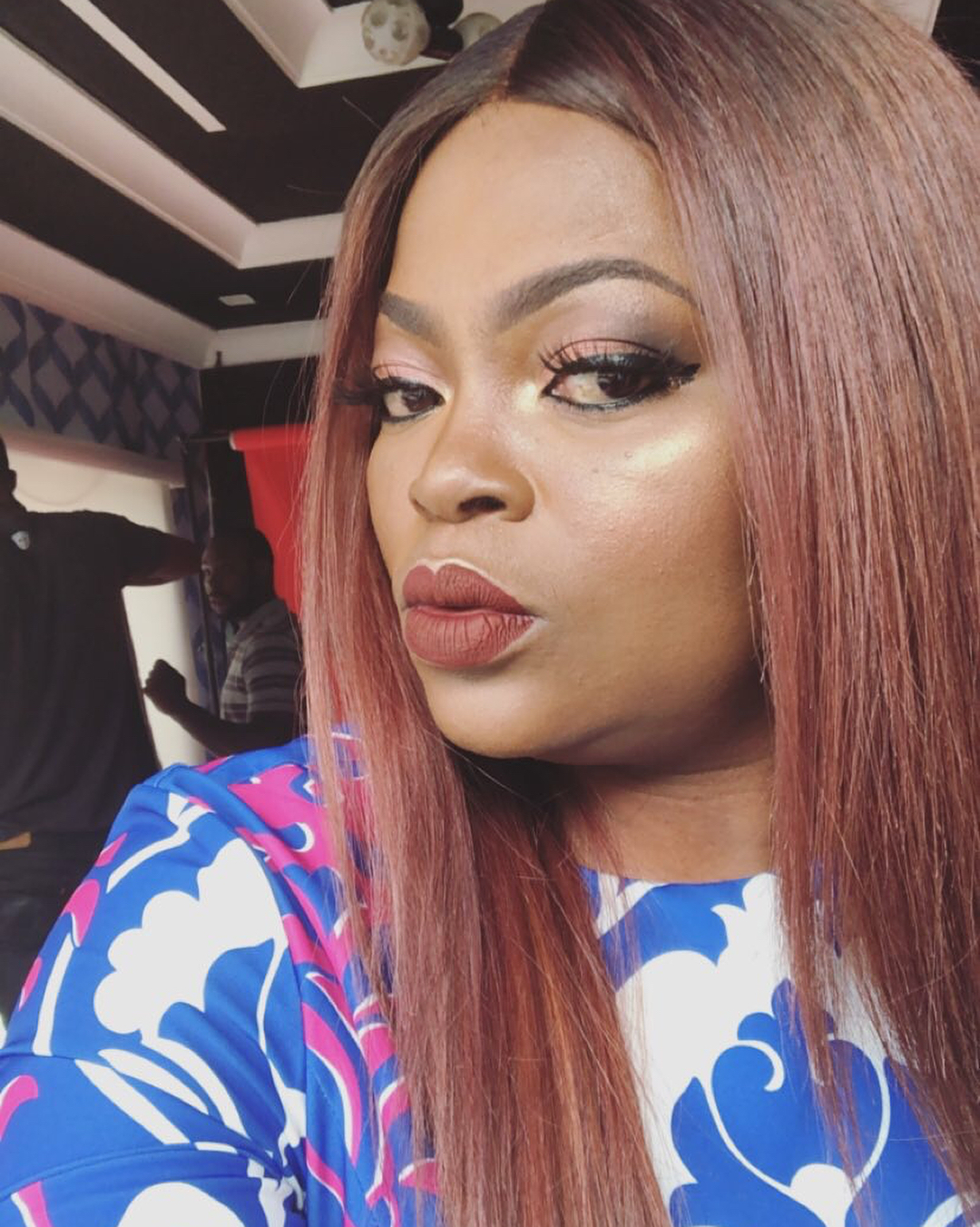 She wrote on Her Instagram page 4 days ago; "Back to work!! #filming #industreet season 2!!! Out December"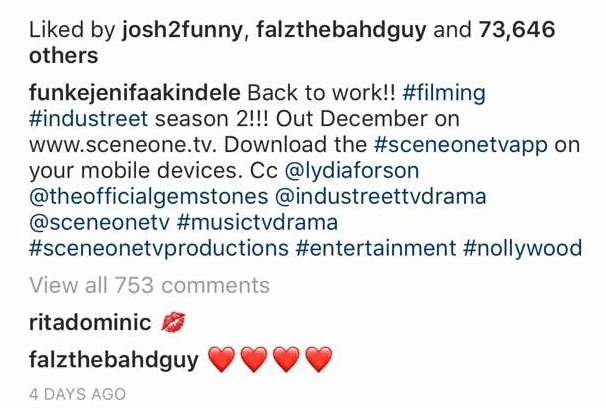 ..and many folks are asking "where the baby is..", and all of that, as she can't just return to work if she's heavily pregnant…
Sighs!