A trending video captures the hilarious moment popular actor, Afeez Owo, agreed to sell his wife, Mide Martins to Mr Macaroni for the sum of N5 million.

In the funny video, Mr Macaroni offered to "freaky" the actress' bank account with N5 million like he does in his comedy skits.
However, her husband, Afeez, was also present so Mr Macaroni decided to seek his permission before he proceeds with the 'deal'.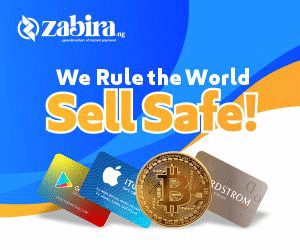 When Afeez Owo heard the huge amount of money involved, he didn't bother to negotiate further as he hurriedly called out his account details lol.
Mide Martins shared the hilarious video on her Instagram page and wrote,
"Popcy Yaff Sold His Wife To @mrmacaroni1
Because Of 5million naira 😂😂😂😂😂😂😂😂
Thank you lord for today!!! @biolabayo1
Wedding ceremony we had fun!!! 🕺🏻🕺🏻"
Watch the video below,