Nigerian gay rights activist, Bisi Alimi has replied a diminutive man who trolled him for his sexuality.

The man identified as Peter O. Akoreh on Instagram left an unflattering Comment on Bisi Alimi's post, "Brother GAYbriel," he wrote.
Bisi who wasn't having any of it responded by sharing a screenshot of the troll's photo on his Instagram Stories and mocked his height.
Bisi called the man brief and asked him to grow up.
"I am not one to be mean but this person is on my page cursing me out and being homophobic but I will keep my message BRIEF! HE needs to grow up".
Sharing a screenshot of the man's comment Bisi wrote, "You say this when you height equals your brain".
See his posts below,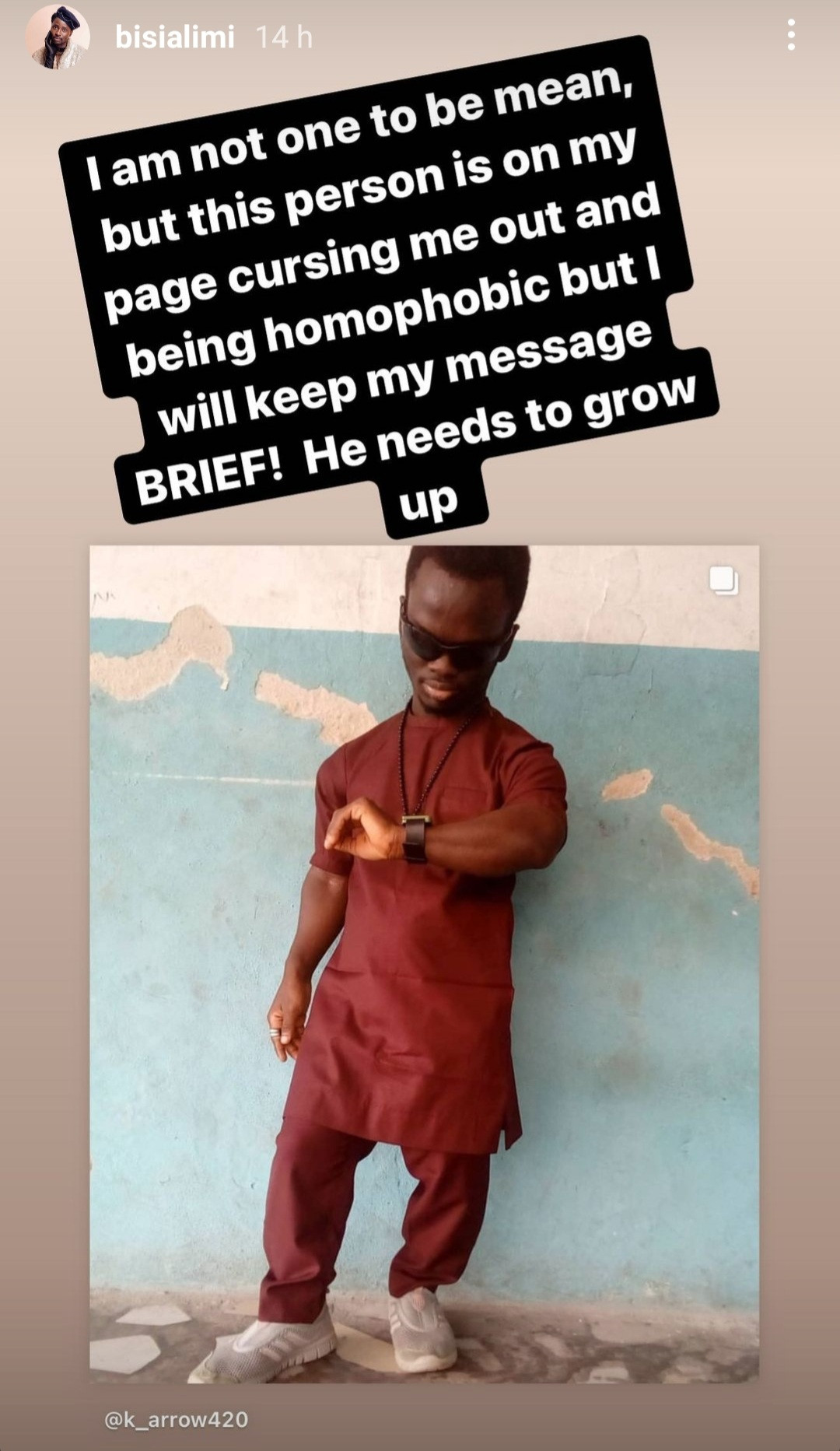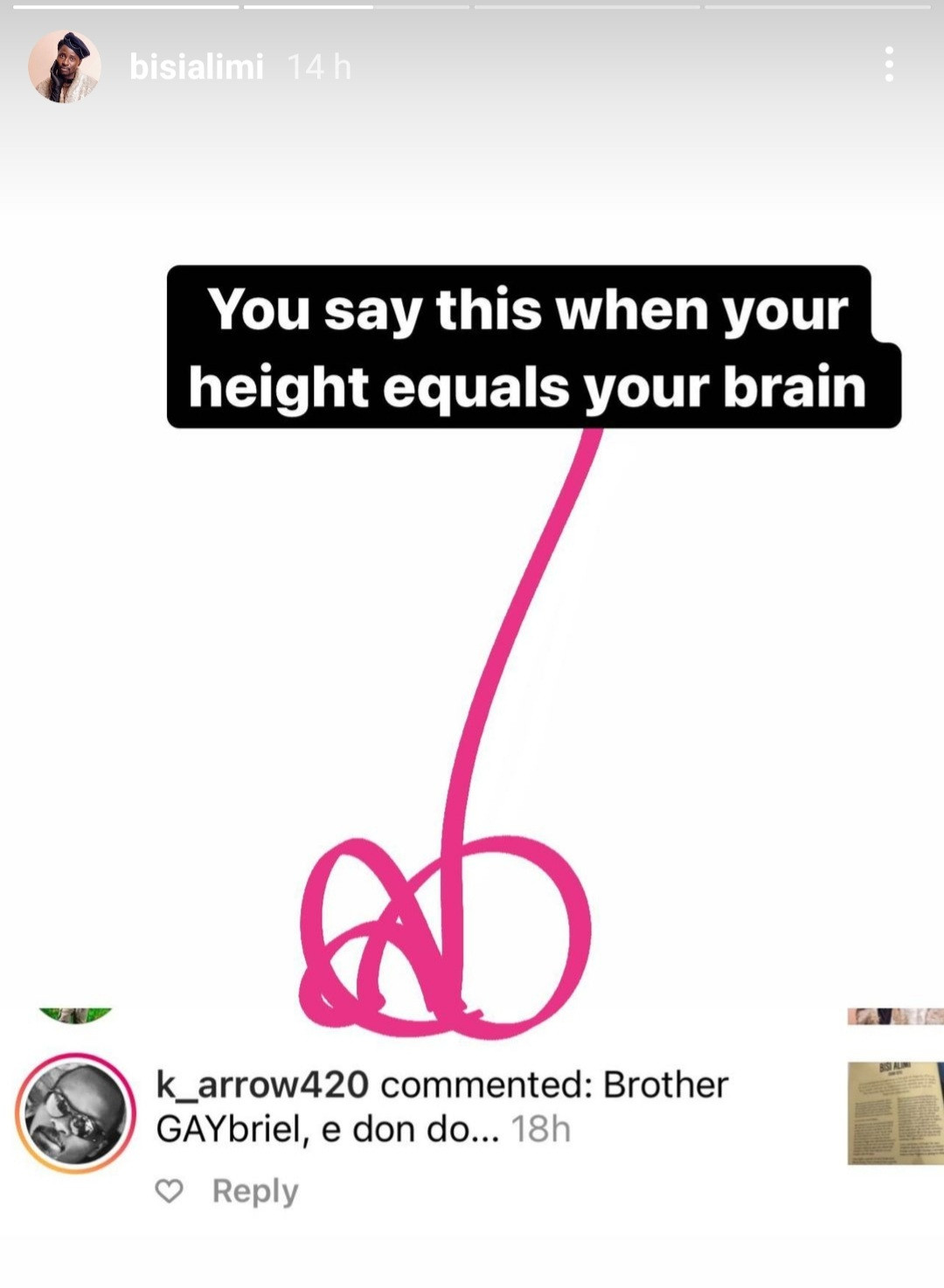 In other news, Bisi Alimi has taken to social media to announce that he's about to adopt a child with his husband, Anthony Davis.
In the lengthy thread he shared on Twitter, Bisi shared the detailed process that went into their decision to adopt a child, instead of doing surrogacy.
According to him, he was scared that his Nigerian family members might not accept his child or children because of his sexuality.
However, he said they've finally concluded on the decision to adopt and have acquired a bigger home in preparation for their kids.