Nigerian fashion blogger, Laura Ikeji has taken to social media to gush over her husband, Ogbonna Kanu for being a prayerful husband.

The businesswoman shared a video of her husband praying for her on her Insta-stories, and urged ladies to marry
prayerful men.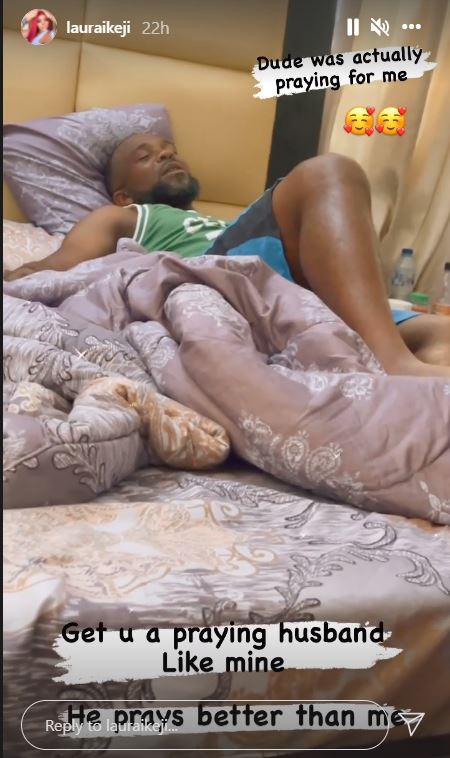 In the video, the former Nigerian footballer is seen fervently praying for his wife while she's heard saying Amen in a loud voice.
Sharing the video, Laura wrote, "Get you a praying husband like mine".
She also noted that her husband is more prayerful than she is, "he prays better than me. Dude was actually praying for me", she added.
Watch video below,
In other news, former Nigerian footballer, Ogbonna Kanu, recently surprised his wife, popular fashion blogger, Laura Ikeji with a new iPhone 12.
Laura who took to social media to express her joy after she received the surprise gift from her husband revealed she had complained to him that their kids damaged her phone.
To her surprise her husband replaced the small damaged phone with an iPhone 12 and thanked her for taking care of the kids.