Gifty has finally reacted to reports by several media outlests, that claimed she is pregnant with her ex-boyfriend Mr 2kay's Child.
Below was our initial report:
IB9ja broke this news, stating that a source close to Gifty's mother claims the actress currently lives with her mother in Badagry, Lagos, away from prying eyes.

Attempts to get photos of the actress' bump had failed initially but after she stepped out recently for an event with actress Rosaline Meurer, we finally get a glimpse of her growing bump.

One can easily tell from the photo, is currently making the rounds online that the actress is definitely with child, But what' still foggy is if truly the pregnancy belongs to Mr 2kay.
Now, she has denied the repots with some cryptic posts she made on her Snapchat. She wrote;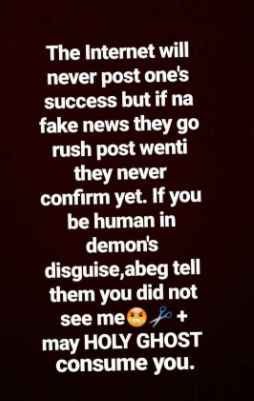 Then in a chat with LIB, she also spoke about the "rumored pregnancy".. "If actually i am pregnant like what everyone thinks, then it will be my pleasure to be pregnant for Drake"
She was also asked the current situation of her relationship with Mr 2kay, she said: "there is NO real situation and NO relationship with I and 2Kay' she said.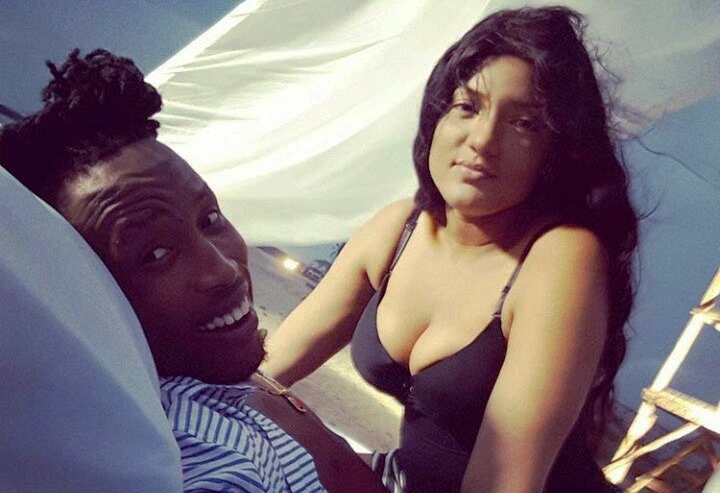 When asked if her whole relationship controversy with Mr 2kay was a publicity stunt, Gifty said, 'stunt? Maybe it aas/Is his strategy of reminding people who he still is, you know, just incase they have forgotten, but I'm not bothered. Besides, I have greater things to focus on, especially the GIFTY POWERS EMPIRE that I have already created with an amazing Foundation that I've also already laid, which by early next year i pray all will be done'.
She however refused to respond when we asked if she's in a relationship with someone else, 'it's kinda funny but it's personal' she said.