An unusual sight was spotted at a Love Park in Philadelphia, US, last Friday, August 26, as a little girl was spotted walking an alligator on a leash.
Families who were at the park to seek fun and enjoy the sunlight, were surprised to see the little girl walking the alligator, said to be her emotional support pet.

The rare scene was captured on camera and shared on the internet, and the video is currently making rounds online.
In the trending clip, the young girl is seen casually walking the reptile in the spray ground.
Watch below,
A mum who was at the park with her baby daughter also took pictures of the alligator and posted it on Twitter.
She captioned it,
"We were just walking by LOVE Park and saw this kid playing with an alligator in the fountain.
"Of course, there was a ton of people around taking pictures. The girl seemed to be with her family, who were sitting off to the side. They were super friendly. People were picking up the alligator, petting it, all sorts of stuff."
See her tweets and more pictures of the reptile  below,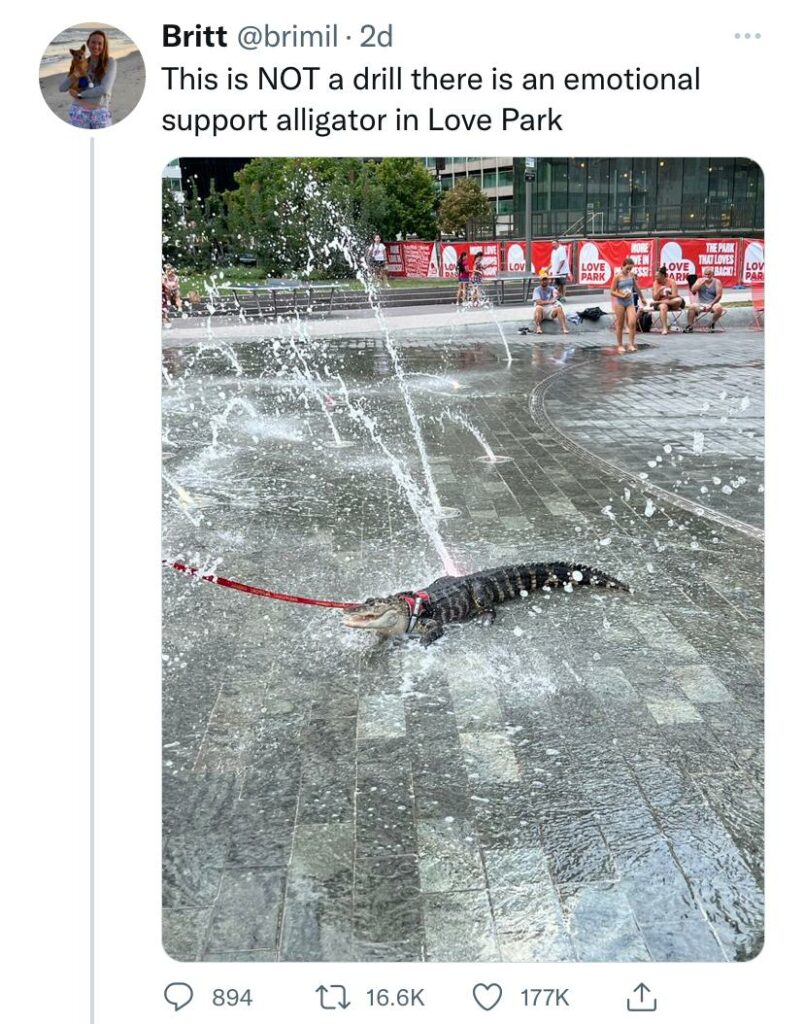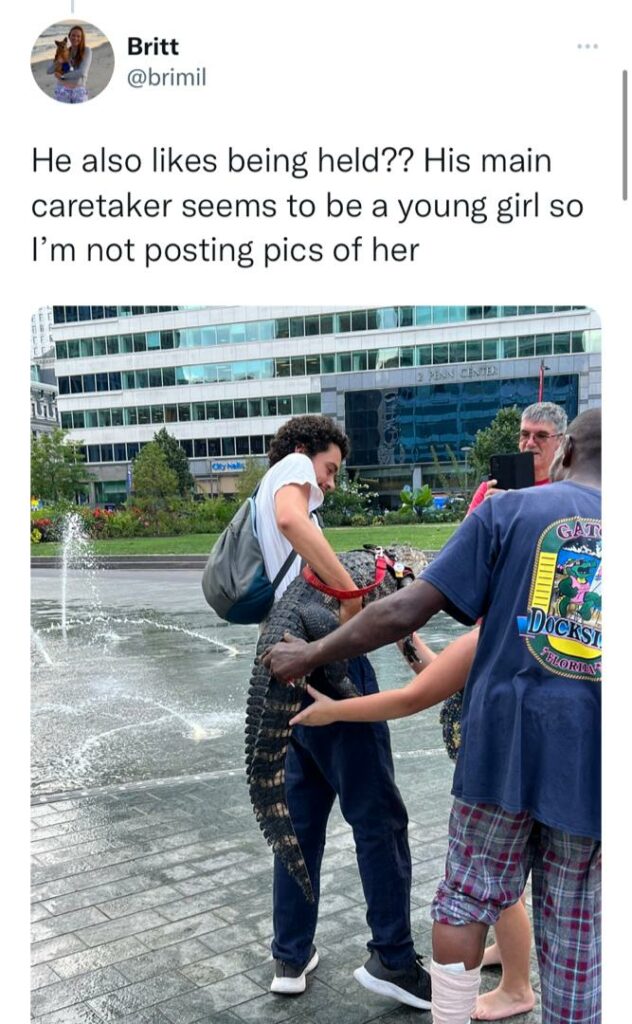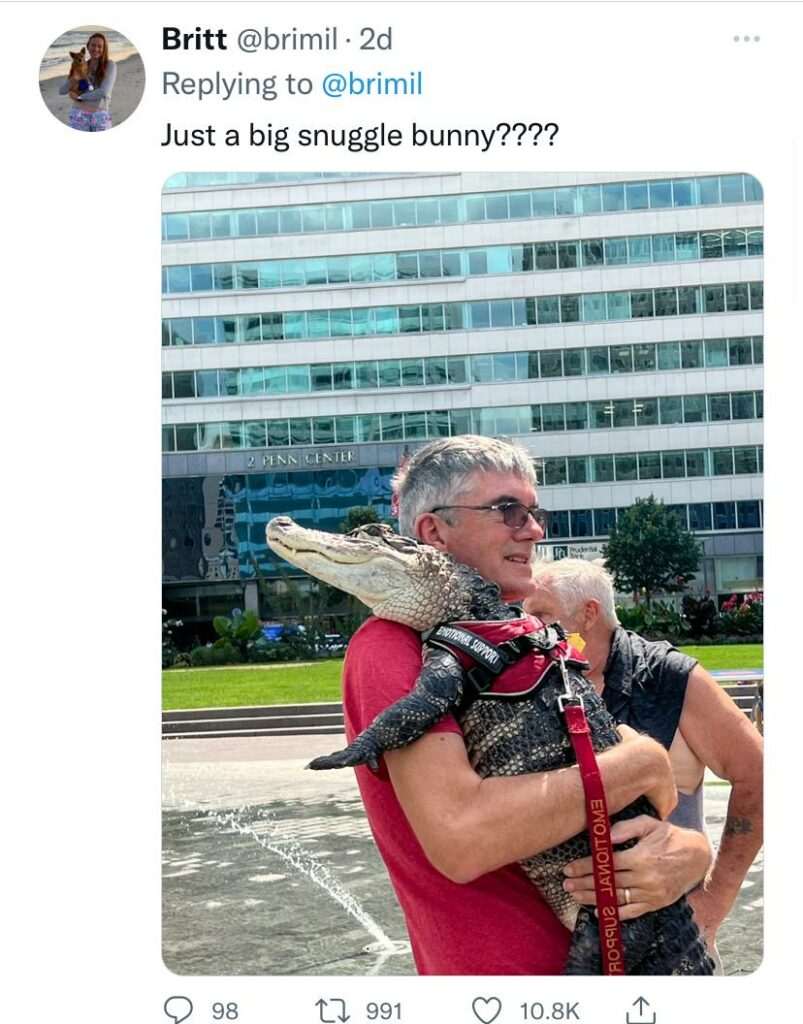 In other news, a viral video has captured the emotional moment a Nigerian soldier reunited with his mother after one year on the frontline.
In the clip, the soldier, who had been away for one year fighting insurgents, marched towards his mother upon their reunion, saluted her, and then gave her a heartfelt embrace.