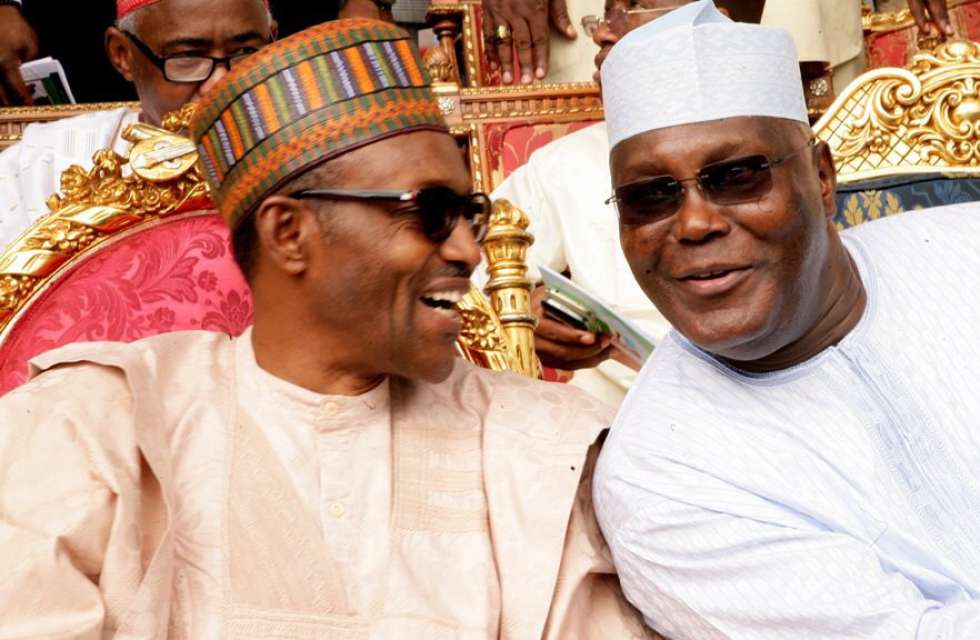 Once upon a time Vice-President, Atiku Abubakar has urged the Nation's citizens to give Head of States, President Muhammadu Buhari a "pass mark" for his efforts in the first year of his administration.
The former V.P made the call on Tuesday in Abuja at the launch of a book titled "We Are All Biafrans" written by Chido Onumah. Atiku, who was chairman at the occasion, noted of the five areas the Buhari administration pledged to face, he has accomplished two and should be encouraged.
"He promised to look into issues like power, insurgency, unemployment, corruption and diversification and if you are to take two out of five, you can give him a pass mark."He has dealt with corruption and with Boko Haram. For power, give him time,'' he said.