A lady has narrated the miraculous story of how God healed her broken bones after being involved in a fatal accident.
Taking to Twitter, @natachyy said the accident occurred when she was in secondary school and she was bedridden for weeks due to the injuries she sustained.
She said one day, she overheard the doctor saying she might never be able to walk again or give birth naturally because of her fractured pelvis.

The young lady said she was shattered inside and wept profusely, and prayed a simple and short prayer to God for healing.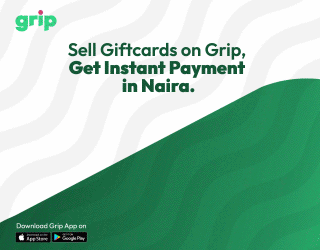 According to her, within minutes, she felt the sudden urge to use the toilet and took the courage to stand up on her feet but fell back on the bed.
She said she then heard the sound of her bones cackling and rearranging themselves before she fell into a deep sleep. When she woke up, she was fine and could walk again.
Read her full tweet below,
"I had an accident in secondary school that kept me bedridden for weeks. Scattered left pelvis and half of my face gone.
Was sleeping when I heard the doctor saying that due to the serious fracture in my pelvis, I could never walk or be able to have natural birth.
I cried uncontrollably then said a minute prayer in my mind
" God, I'm not better than any disabled person out there and I'm not saying you don't love them but this isn't how I planned my life to be. I'm not promising much but I'll try my best to be a better person"
In less than 3 minutes, I needed to use the restroom but there wasn't anyone around to help me. The door was locked and nurses couldn't hear me. I struggled to stand just by the bedside. I fell back on my bed, the next thing I heard was the sound of my bones 🦴 rearranging and I was screaming but no one could hear me. I fell into deep sleep after screaming (not sure how long) I woke up and walked to the toilet. I was in there when my sister came in and started looking around for me.
She didn't bother to check the restroom because I couldn't possibly be in there, considering the pelvic fracture.
She alerted the doctors and nurses and they were asking what happened. She thought I was probably dead and carried out.
I couldn't speak because I was so tired, I opened the toilet and walked out. They all stood there astonished that I could walk.
Years later, I ran half marathon 😩
I've had so many encounters with God that no one can convince me He's not real. He loves me, this I'm SURE."